My favorite part of the week is when my family and I are having breakfast early Saturday morning and together making plans for the weekend. Since everyone is very hungry, right from the morning hour, (nope, no sleepyheads in our family) overnight risen bread suits us perfectly. I love the smell of freshly baked bread and overnight risen breads are so easy to do.
For these breakfast rolls I've used sourdough. And yes, you need a little bit of planning doing the sourdough in advance, but it's very easy. Once you've made the sourdough, you just need to "feed" it once or twice a week and store it in the refrigerator. By doing that you will always have a sourdough ready to be used whenever you need it.
Love Alexandra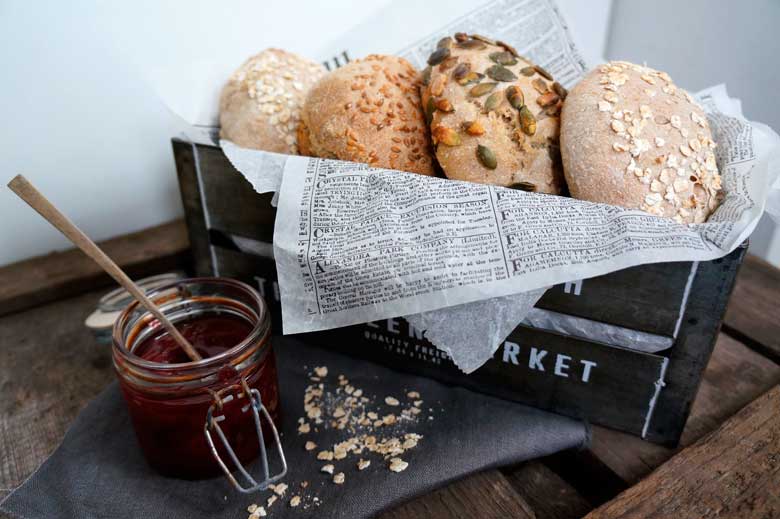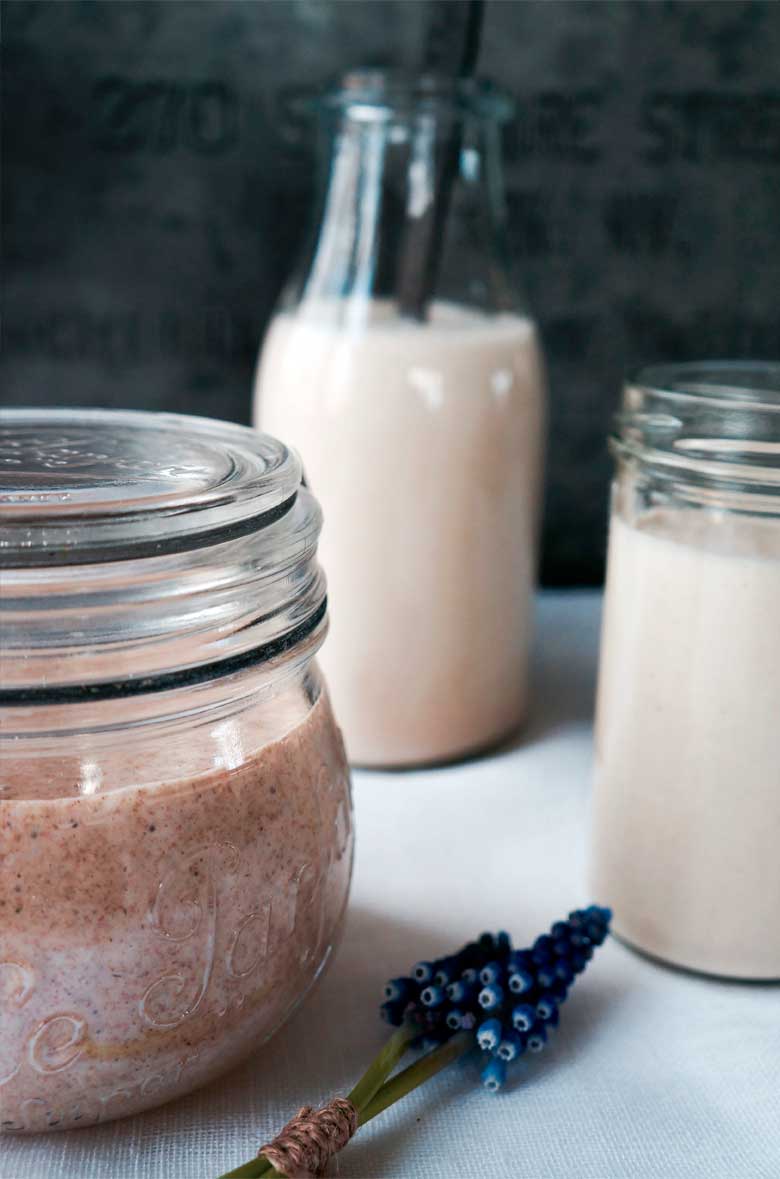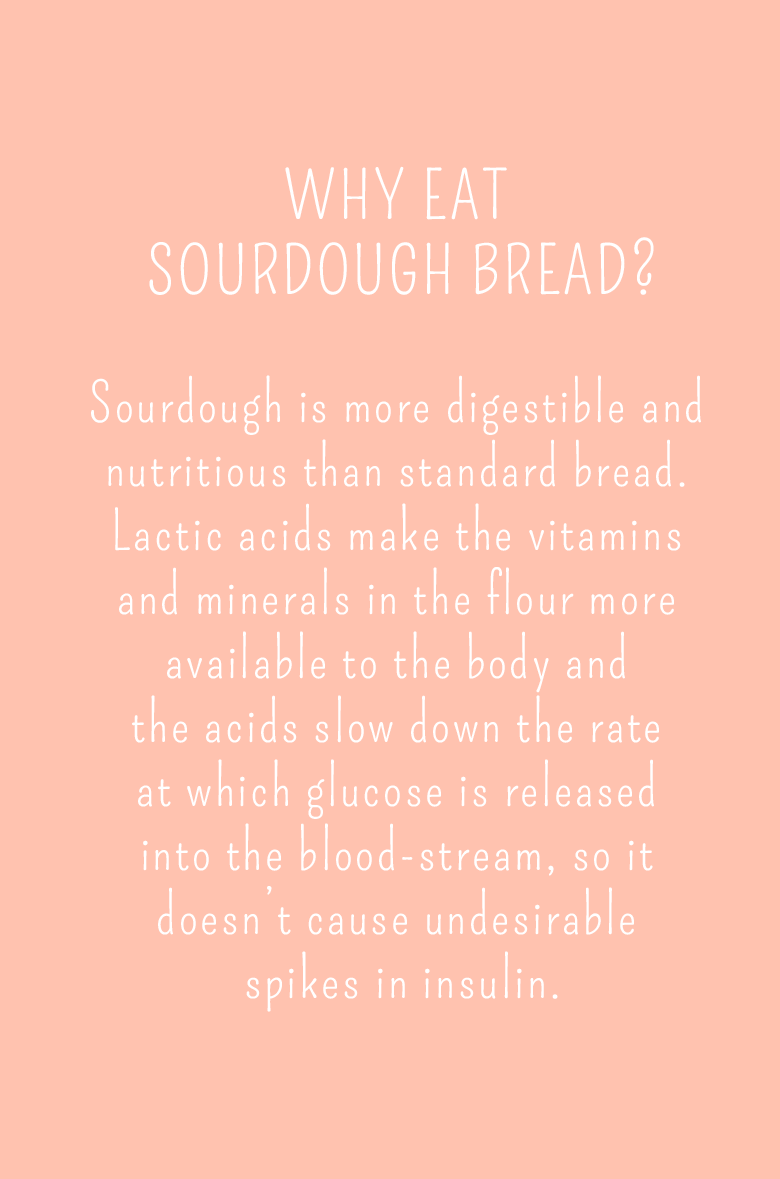 You will need:
Sourdough:
• 60 g rye flour
• 120 g water
Overnight breakfast bread:
• 450 g water
• 250 g sourdough
• 10 g fresh yeast
• 650 g all-porpuse flour
• 125 g rye flour
• 15g golden baking syrup
• 20 g salt
For decoration:
• Pumpkin seeds, flaxseeds or sesame seeds
If you want to do a sourdough with wheat flour, start with 120 g wheat flour and 60 g water and then follow the recipe for sourdough with rye flour.
How to:
Make the sourdough:
1. Day 1 morning: Mix flour and water in a mason jar. Cover with lid and leave at room temperature.
2. Day 1 evening: Add 60 g water and 60 g flour. Stir, cover with lid and leave at room temperature.
3. Day 2 morning: Add 60 g water and 60 g flour. Stir, cover with lid and leave at room temperature.
4. Day 3 morning: Add 60 g water and 60 g flour. Stir, cover with lid and place in the refrigerator.
5. Day 4: Now your sourdough is ready. If you want to keep it, store the sourdough in the refridgerator and "feed" your sourdough by adding flour and water a couple of times during the week.
Make the breakfast rolls:
1. In a bowl of a standmixer, crumble the yeast.
2. Mix a little bit of the water with yeast and make sure that the yeast is dissolved.
3. Add rest of the water and all the other ingredients. Work the dough, using the rest hook in stand mixer for 5 minuter.
4. Cover dough with a cloth and leave to rise in the refrigerator during the night.
5. Next morning: Preheat oven to 240 C/460 F.
6. Divide dough into 15 rolls on a floured table.
7. Decorate with your choice of topping.
8. Add rolls on a baking tray, covered with baking paper. Leave to rise for 30 minutes.
9. Bake in preheated oven for about 12-15 minutes or until golden brown.
10. Leave to cool on a wire rack.