Ella recently turned three and we therefore invited the girls from her kindergarten for a girls' birthday party.
When you are used to throwing boys' birthdays parties, with a high energy level and a lot of noise, it was a bit nerve -wracking to throw a quiet birthday party for five little girls. Which activities will they like? Will time go by at a snail's pace? How will Ella handle sharing her toys? 
But all these worries were thankfully completely dispelled. The girls had a blast and Ella had the time of her life! 
One thing, however, I would recommend, is to keep it simple and to serve food that you know that most children will like.
Love Rosa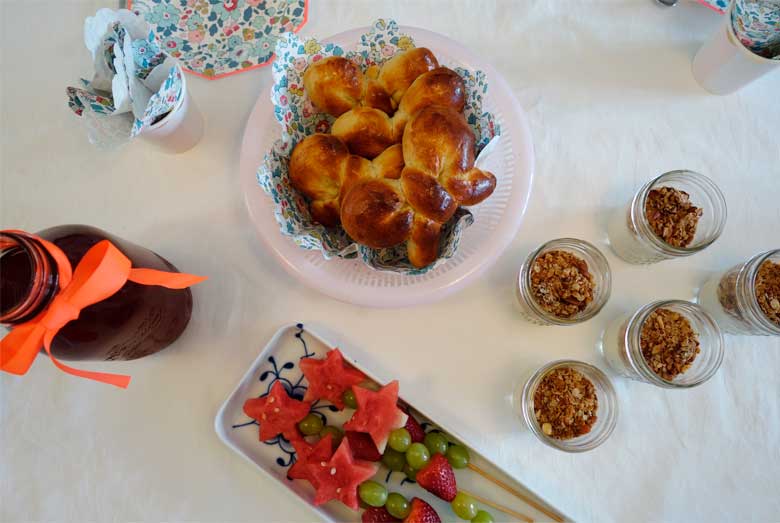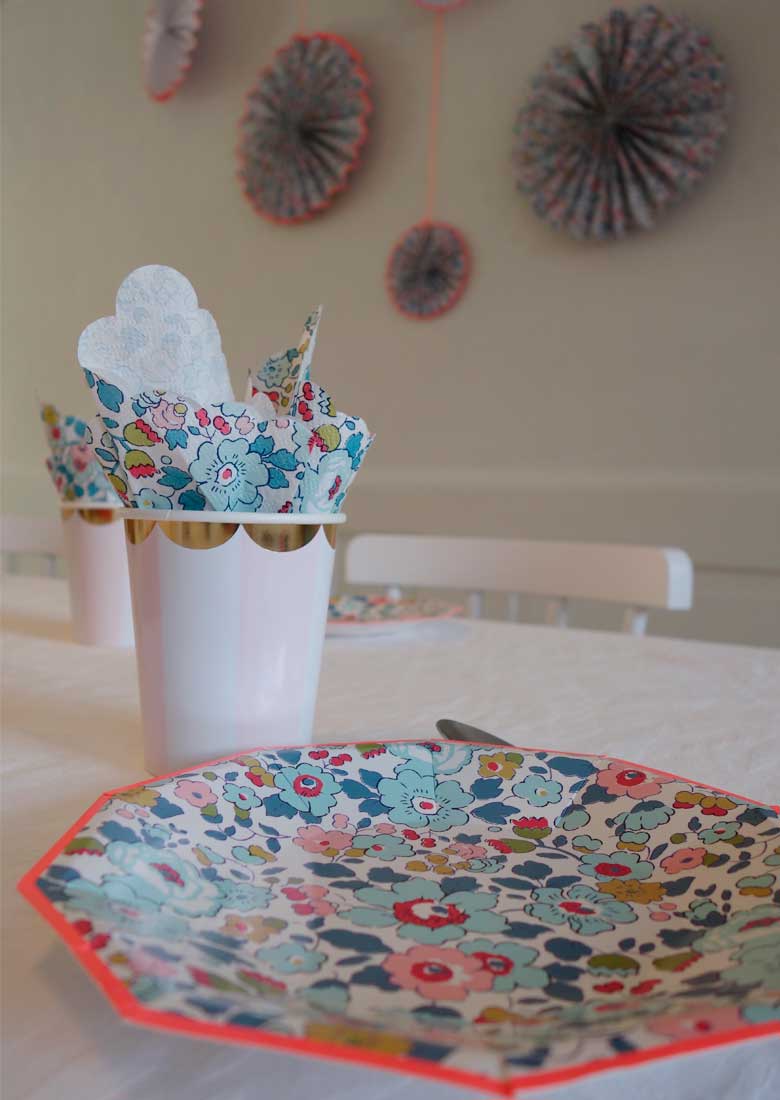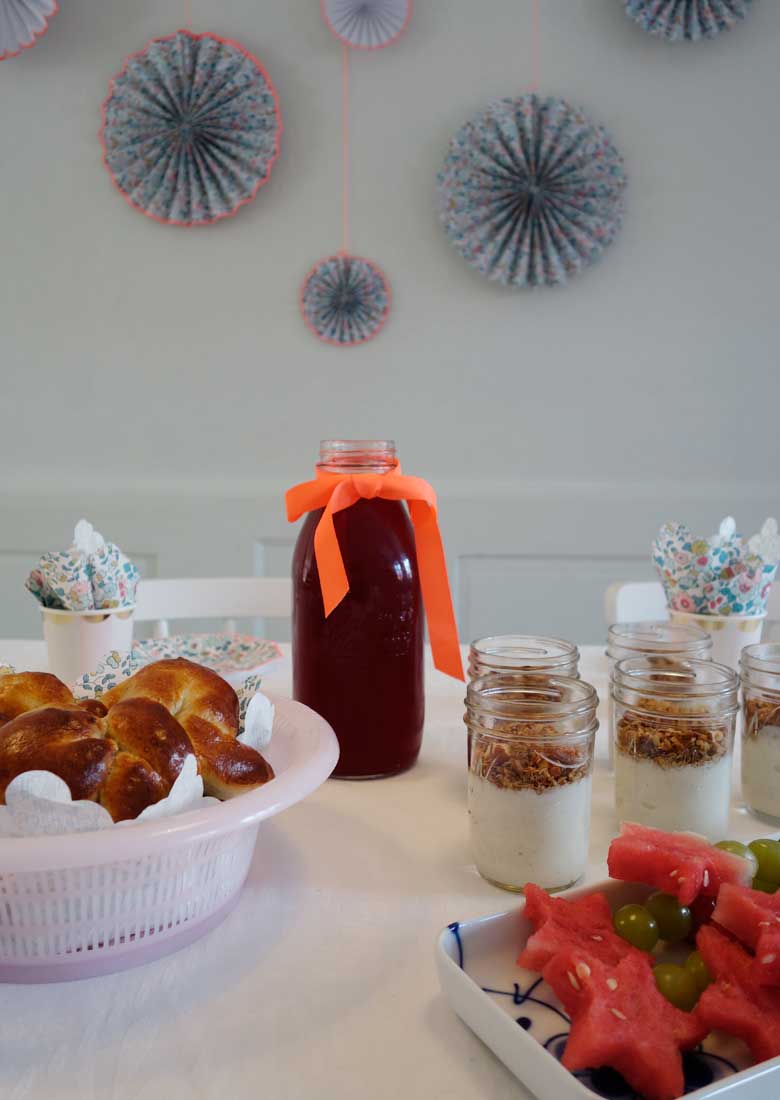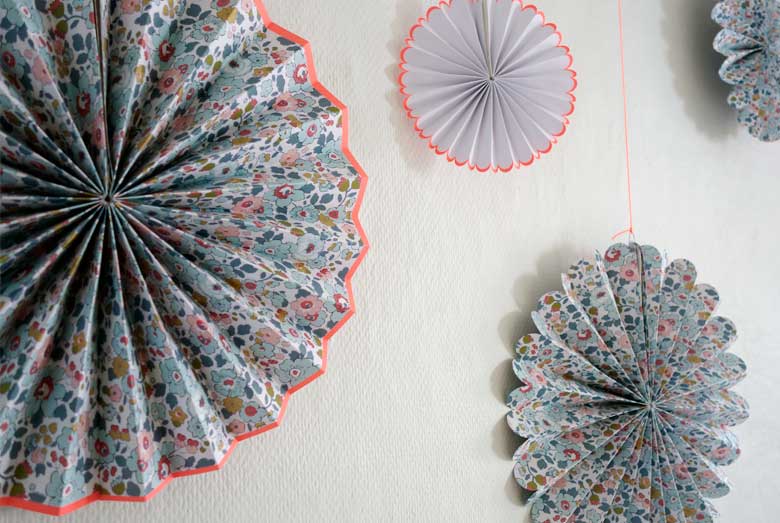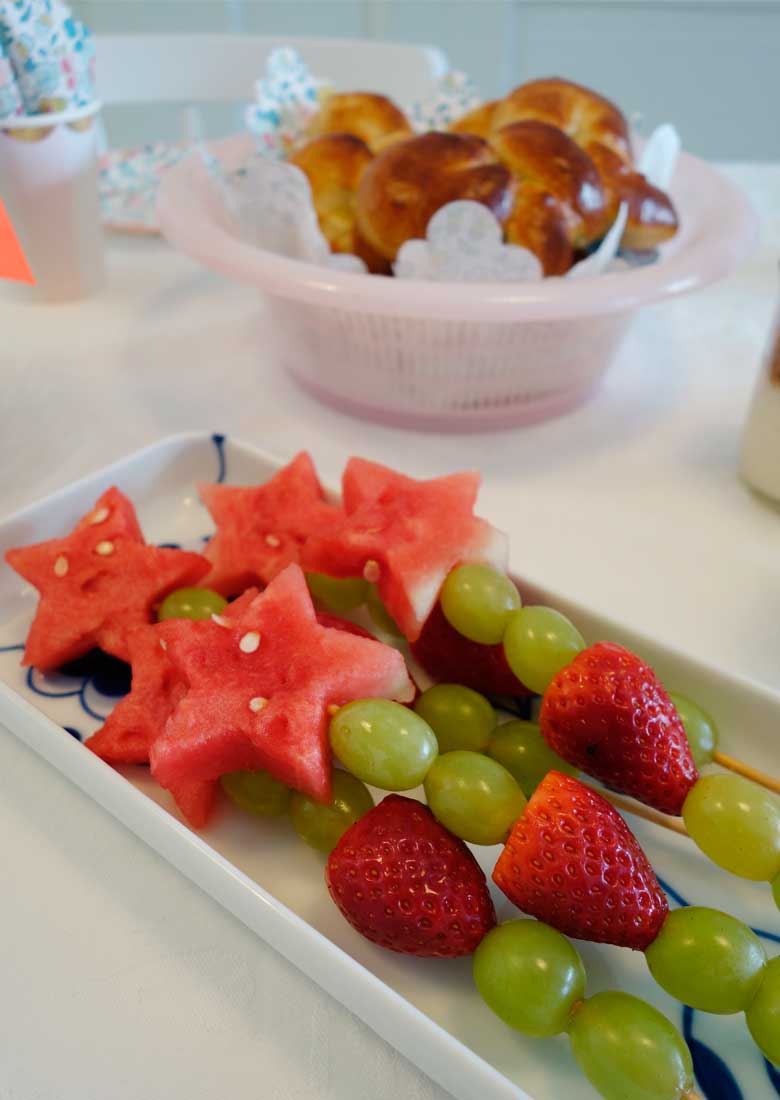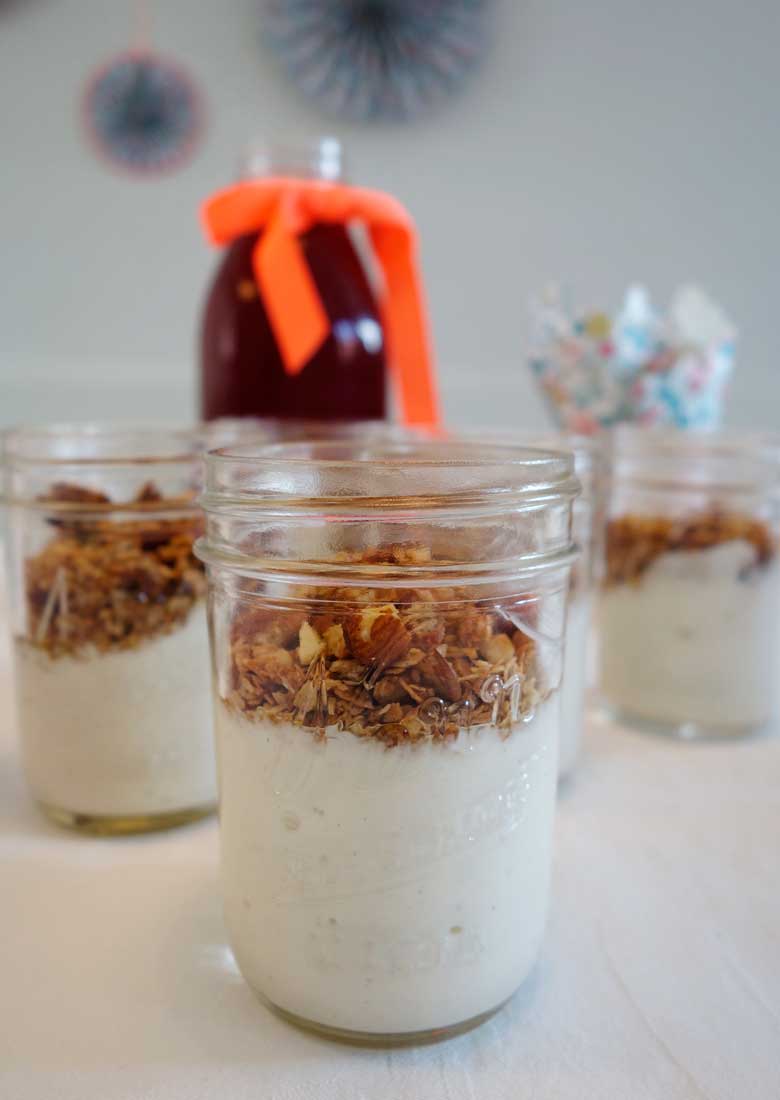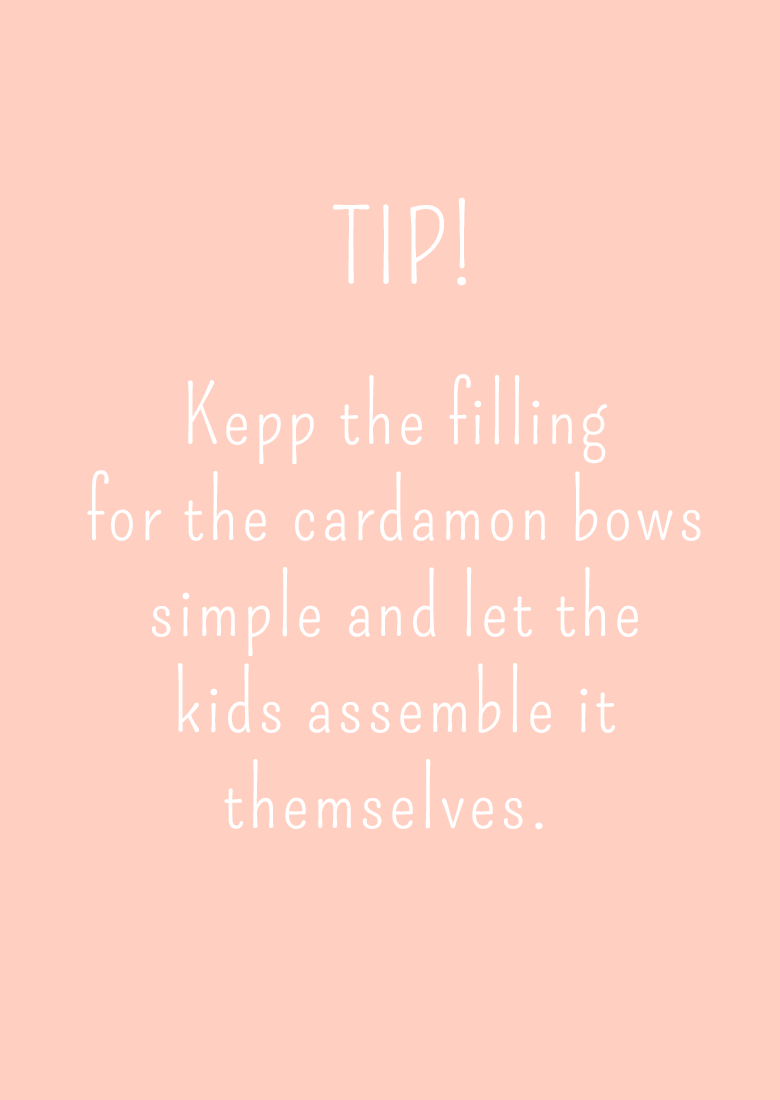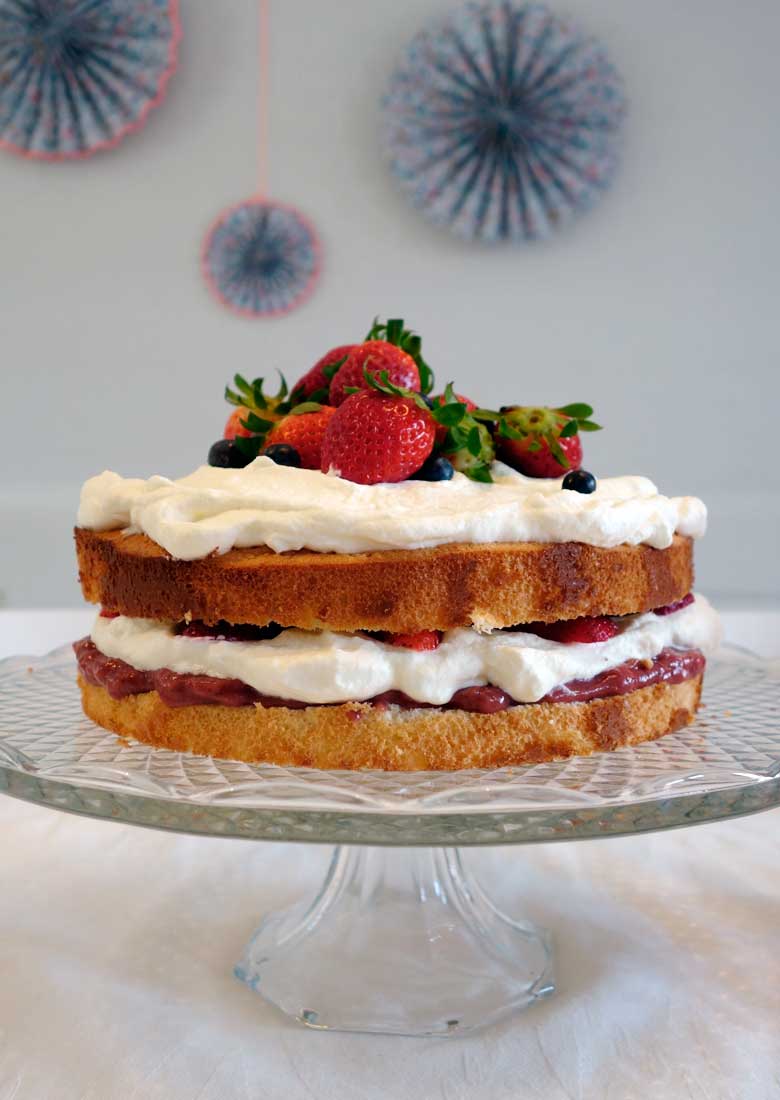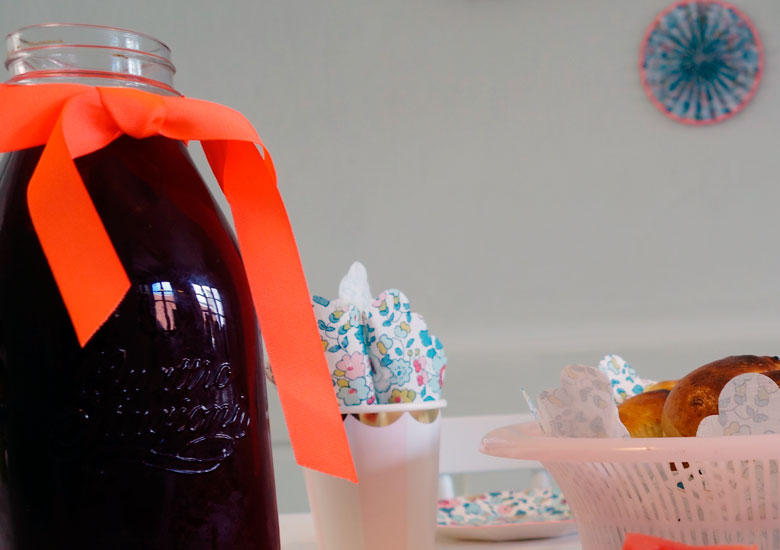 Strawberry lemonade
• 1 kg strawberries
• 2,5 cups of water
• 200 g sugar
1. Rinse, nip and cut the strawberries in half.
2. Boil the berries with water and sugar, covered, for about 20 minutes.
3. Pass the strawberry sirup through a fine-mesh sieve with a clean cloth inside. It may take a few hours – do not force the juice through as it then will become cloudy.
4. Pour the lemonade into cleaned, scalded bottles and close them. Store the lemonade in the refrigerator and enjoyed it while it is fresh.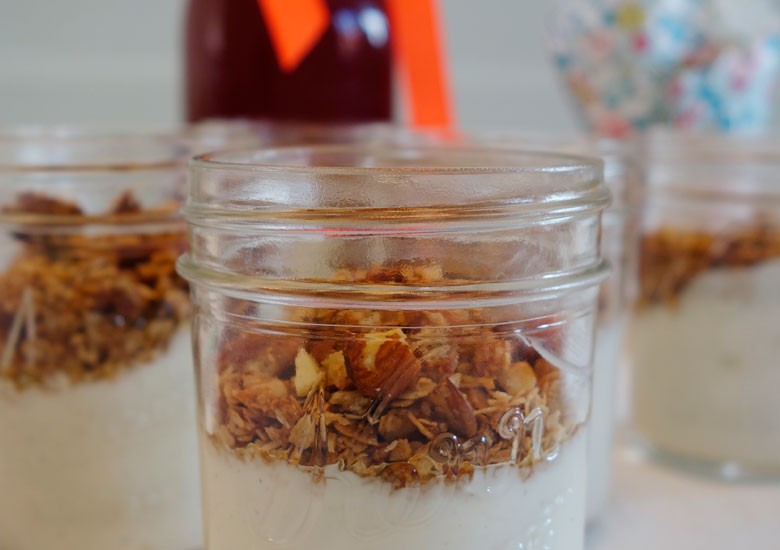 Cinnamon & honey granola
• 250 g oats
• 100 g desiccated coconut or flakes
• 100 g coarsely chopped almonds
• 100 g pecans
• 50 g sesame seeds
• 100 g sliced dried dates
• 1 tsp vanilla powder
• 2 tsp ground cinnamon
• 80 g oconut oil
• 1/2 cup acacia honey
1. Combine all the dry ingredients.
2. Melt the coconut oil over low heat and add the honey. Mix well.
3. Mix it little by little into the dry ingredients.
4. Pour the mixture onto a baking tray with baking paper and into a 170 degree preheated oven.
5. Turn it every 5 minutes. It should bake for 15-20 minutes in total.
6. Let it cool completely and then pour it in an airtight container or glass.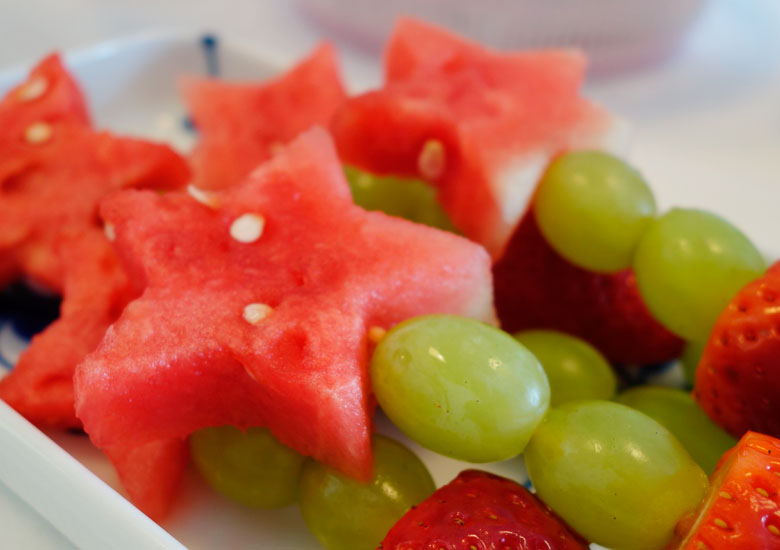 Fruit wands
• Strawberries
• Wattermellon
• Grapes
• Bamboo skewers
1. Rinse the strawberries and grapes well.
2. Cut watermelon into slices and cut out with a star shaped cookie cutter.
3. Thread the fruit on to skewers in a systematic order.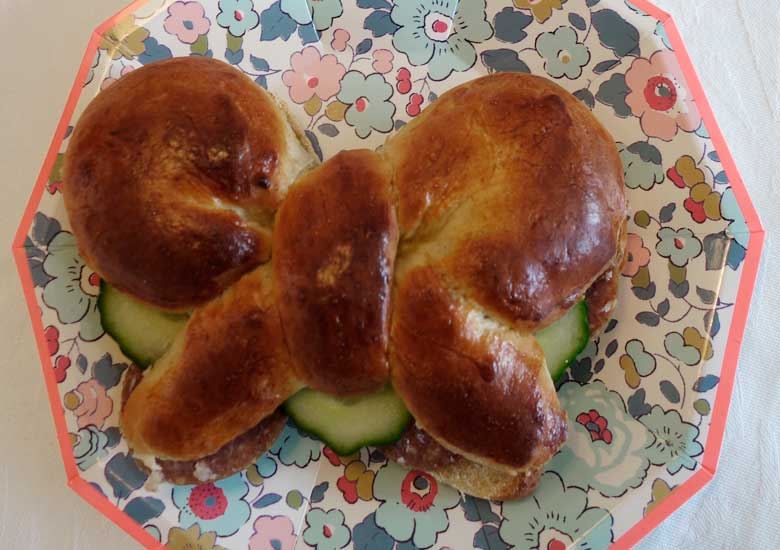 Cardamom bow buns
• 50 g yeast
• 150 g butter
• 2 cups of milk
• 150 g sugar
• 1 tsp salt
• 4-5 tsp ground cardamom
• Approx. 650 g flour
1. Crumble the yeast into a large bowl.
2. Melt the butter in a caserole and then pour the milk over. When both are lukewarm pour it over the yeast.
3. Mix it well with sugar, cardamom and salt.
4. The flour is mixed in little by little and knead well.
5. Cover the dough with a kitchen towel and set it to rise in a warm place for 40 minutes.
6. Knead the dough again and divide it into 25 pieces and form them into fine bows.
7. Brush the bows with egg and let them rise again for about 30 minutes.
8. Bake them in the oven at 240c for 7-8 minutes on the bottom shelf.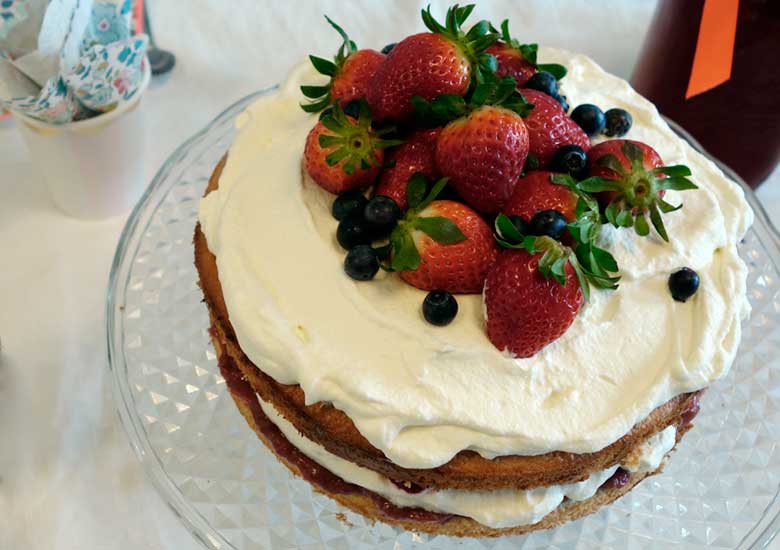 Almond cake base
• 100 g pasteurized egg yolks
• 65 g sugar
• 1 tsp. baking powder
• 100 g of wheat flour
• 50 g almonds, finely blended
• 200 g pasteurized egg whites
Filling
• 1 cup of whipping cream
• 500 g strawberries
• Blueberries
Almond cake base
1. Whip the egg yolks and sugar with a hand mixer to a thick eggnog.
2. Mix flour and baking powder and sieve. Turn it gently into the eggnog together with the finely blended almonds.
3. Whip the egg whites stiff, nut bumpy, and gently turn it into the "almond eggnog". Stop when it's smooth and even.
4. Cut a round piece og baking paper in the size of the springforms bottom and lay it in the form.
5. Spread the batter in the form and even it out with a palette.
6. Bake the cake base in the oven at 190c until golden and well baked. This will take about 20-30 minutes.
7. Cool the base completely before turned out of the form and halved gently with a bread knife.
Filling
1. Rinse the strawberries and blueberries.
2. Whip the whipping cream.
3. Butter the strawberry puree out on the bottom base cake.
4. Spread half of the cream on top.
5. Remove the top on half of the strawberries and halve them. Lay them on top of the whipped cream.
6. Place the other half almond cake base on top.
7. Spread the rest of the whipped cream on top and decorate with strawberries and blueberries.
Unwrap And Pass The Package