As the temperature increases, the kids scrounge for ice cream increases too. It is completely understandable and there must also be room for fun, but there are limits to how much ice cream their little bodies can consume. This is why I absolutely love these watermelon popsicles! They are made of 100% watermelon (except for the chocolate and sprinkles off course) and are completely without sugar, colorings and additives. The only thing less healthy about them, is the dark chocolate and sprinkles on the top.
So hurry up and fill the freezer with these goodies, and you can treat your kids with ice cream all summer without any remorse.
Love Rosa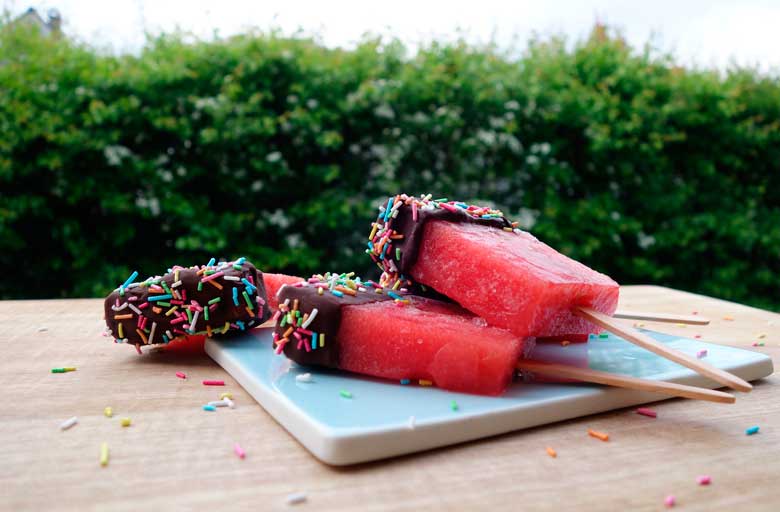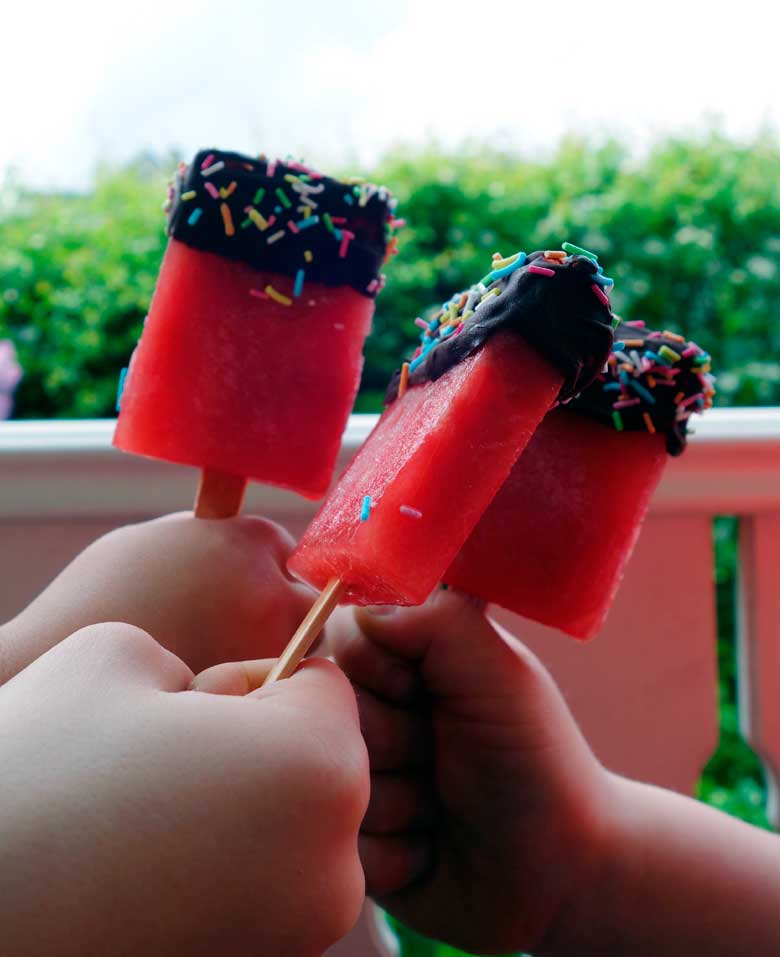 Recipe
You will need:
• Watermelon
• Dark chocolate
• Sprinkles
You can also use other kinds of fruit like pineapple, bananas or strawberries instead.
How to:
Cut the watermelon in thick slices and then into rectangles.
Insert a popsicle at the bottom.
Freeze the popsicles.
Melt the chocolate in a water bath.
Dip the popsicles into the chocolate and sprinkle.