The original recipe of the Swedish princess cake first appeared in the "Princesses' new cookbook" from 1948 compiled by the household's teacher Jenny Åkerström. She taught girls in Stockholm and had among her pupils the Princesses Margaretha, Märtha and Astrid, the daughters of Prince Carl and Princess Ingeborg. The cake was in the book called "Green Cake", but as the princesses were particularly fond of it, the name was changed to "Princess Cake"
The classic Swedish princess cake is made of cake base, whipped cream and custard. It is coated with green marzipan, powdered sugar and often decorated with red roses made out of marzipan. The original recipe doesn't contain jam, even though it is very common today.
This is a very quick and easy version of the Princess cake, but it tastes fantastic and it is absolutely perfect when you don't have the time to go all out.
Love Alexandra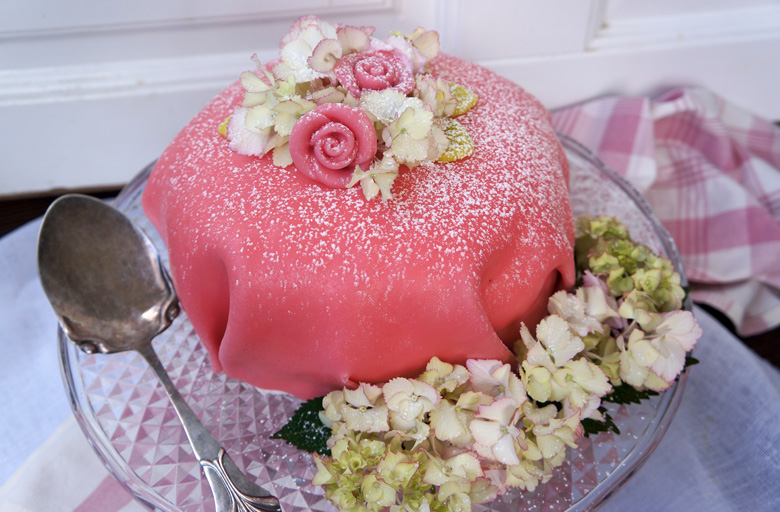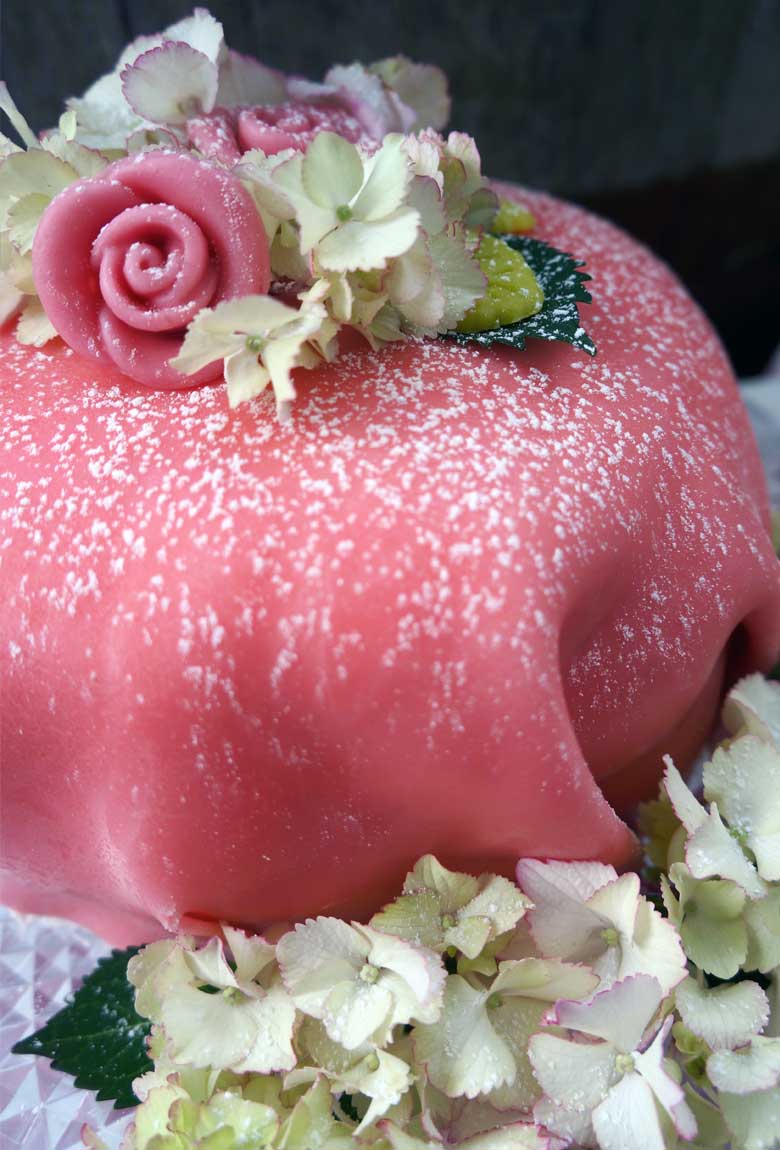 <br>
TIP!
Use freshly picked flowers for beautiful decoration.
 <br>
You will need:
• 1 cake base, divided into 3 layers
• 500 g custard
• 1 jar of raspberry jam
• 28 oz heavy cream
• Pink or green marzipan cover
• Powdered sugar
When the cake is covered with yellow marzipan it is called Prince cake.
How to:
Make the cake:

Spread jam and custard evenly over two layers of the cake base.
Top with the third layer of the cake base.
Whip the cream until stiff peaks.
Cover the whole cake with a thick layer of whipped cream.
Place the marzipan cover over the whole cake.
Make a nice round form and with a knife, remove the rest of the marzipan.
Decorate with powdered sugar.