Every January I am always very keen to go all-in on a healthy lifestyle, and every year it is equally hard after all the Christmas goodies. Although I feel that I have had enough of it all and no matter how determined I am, I always have difficulties at evening time when my craving for something sweet kicks in… This year, I am determined not to give in and I have therefore made these delicious Snickers bites, which have the right mix between salty and sweet – a great alternative to all the candy and chocolate. So if you are just as keen as I am to start the year off in a healthy maner, you should make them too before you give in!
Happy healthy new year!
Love Rosa.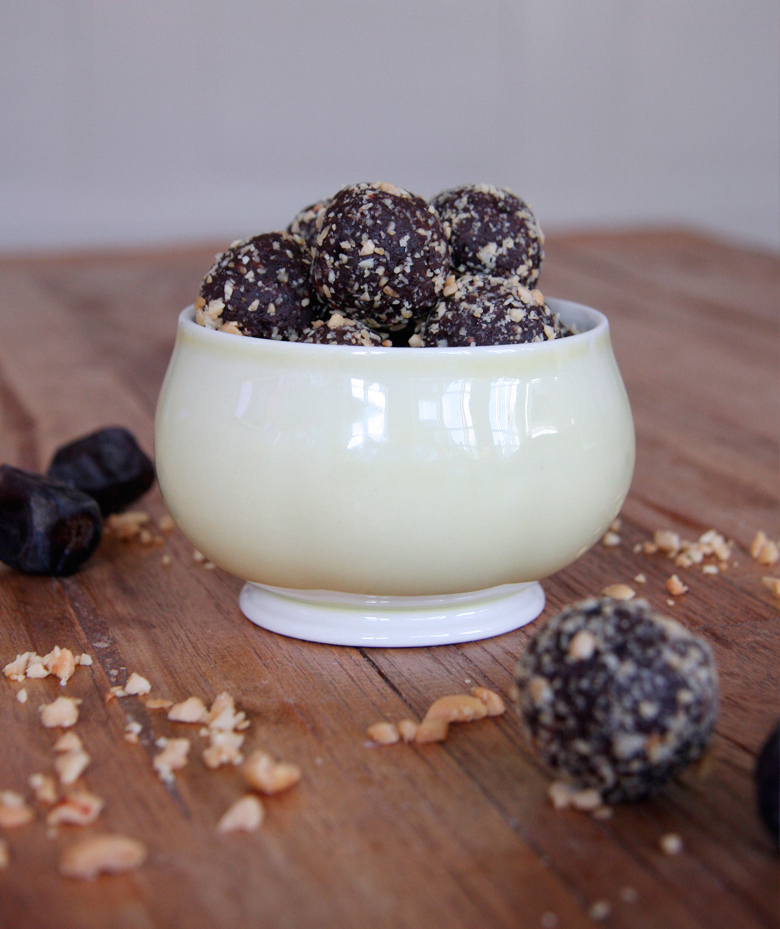 You will need:
Aprrox. 15 bites
• 2 big teaspoons of peanutbutter
• 3 tbsp. 
pure cocoa powder
How to:
1. Mix all the ingredients together in a food processor, but save some of the peanuts for rolling.
3. Form into small bites.
4. Roll the bites in roughly chopped peanuts.
Dates are a powerhouse of minerals, energy and fiber. They are rich in calcium, zinc, iron, copper, magnesium, calcium and other minerals that may help lower blood pressure, stroke risk and labor complications.