This weekend the kids and I are going to have fun baking different Halloween cakes and then treat ourselves with the tasty result. I have so many Halloween cake favourites, but this weekend it's all up to the kids which ones we're going to do. Who knows, that might be a whole buffet of cakes before we are ready. Or just a single one. If it was up to me to decide, this carrot cake muffin certainly would be one of the cakes.
Love Alexandra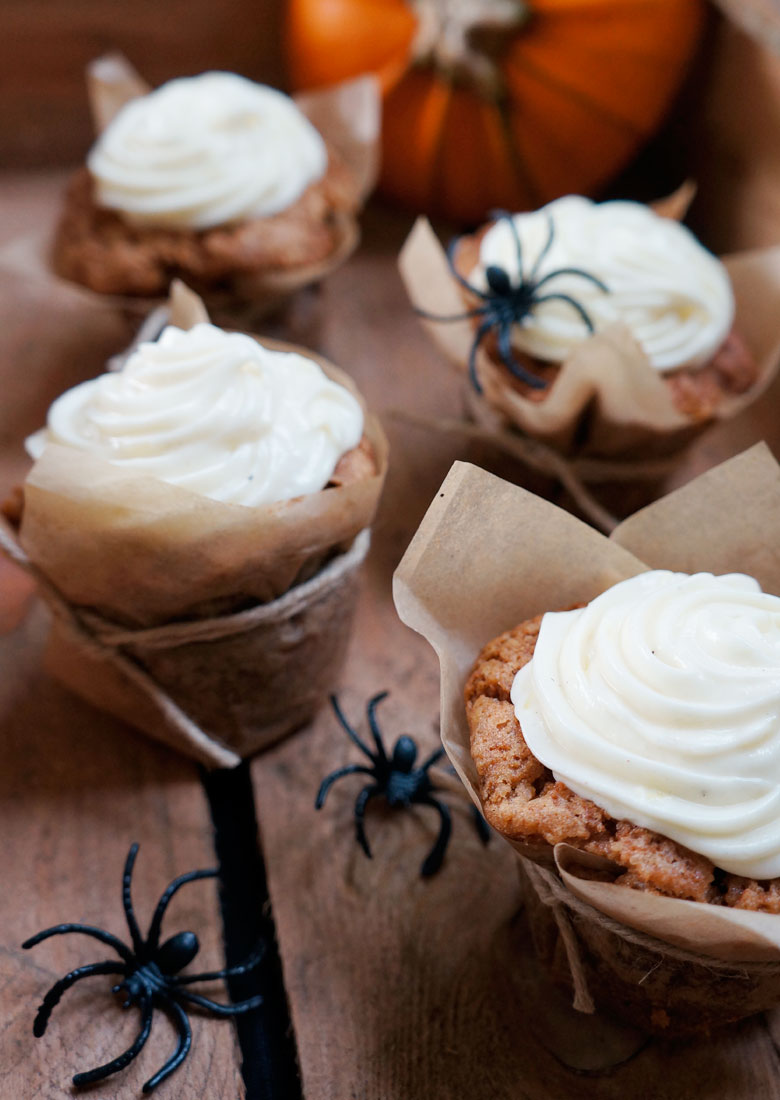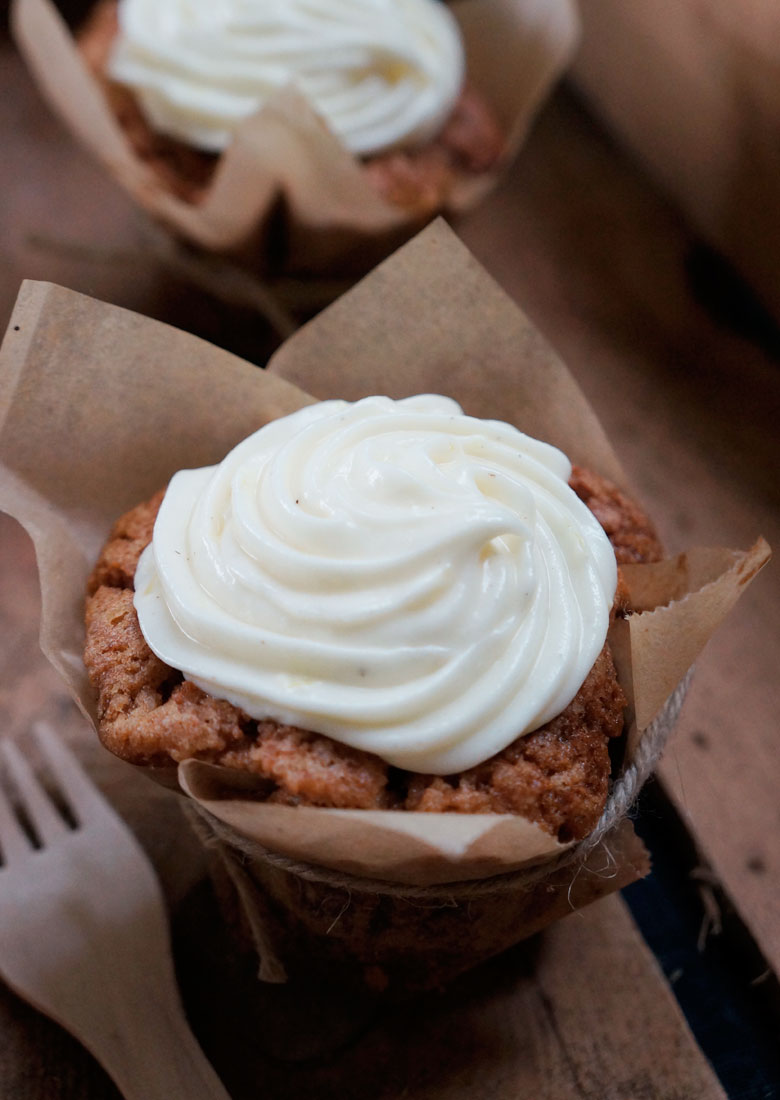 You will need:
12 large muffins
• 3 eggs
• 315 g granulated sugar
• 1 1/2 teaspoon baking soda
• 1 1/2 teaspoon baking powder
• 1/2 teaspoon salt
• 1 1/2 tablespoon cardamom
• 1 tablespoon cinnamon
• 1/2 teaspoon ground ginger
• 240 g all purpose flour
• 200g carrots, grated
• 250 ml sunflower oil
Frosting
• 60 g softened butter
• 100 g cream cheese
• 240 g icing sugar, sifted
• 1 teaspoon vanilla sugar
• Zest from 1 lemon
How to:
Heat oven to 175C and line a 12-hole muffin tin with cases.
In a large mixing bowl, whisk egg and sugar until light and fluffy.
In another bowl blend flour, baking soda, baking powder, salt and spices.
Add all dry ingredients to batter.
Stir in grated carrots and oil.
Divide the batter between cases and bake for 20-25 min. until a toothpick poked in comes out clean.
Cool on a wire rack before icing.
For the icing, beat the butter until really soft then beat in the soft cheese, icing sugar, vanilla and zest.
Use a palette knife or icing bag to swirl the icing on top of the cupcakes.
You can also decorate the cupcakes with halloween sprinkles.