Gingerbread must be the most perfect cookie to bake with your kids. You can be creative and use them as Christmas decorations, it smell fantastic and taste underful. In our family, baking gingerbread is a tradition that all of us are looking forward too. After hours together baking with the kids, the day often ends with me still in the kitchen creating the family's gingerbread house of the year.
Love Alexandra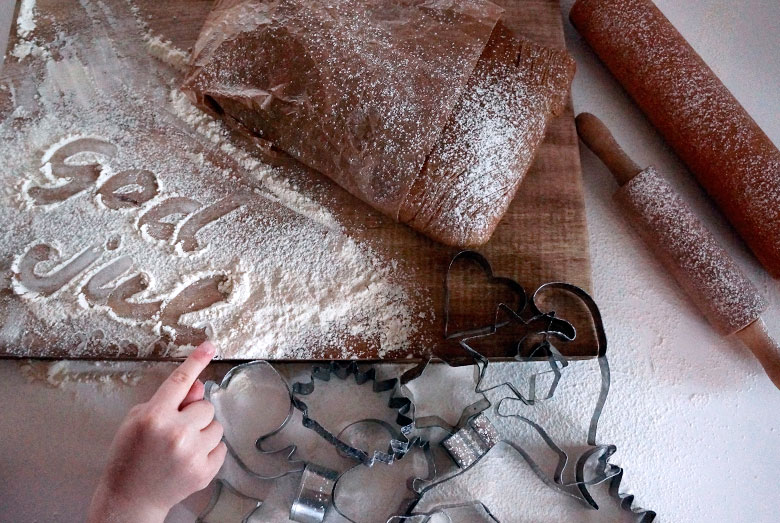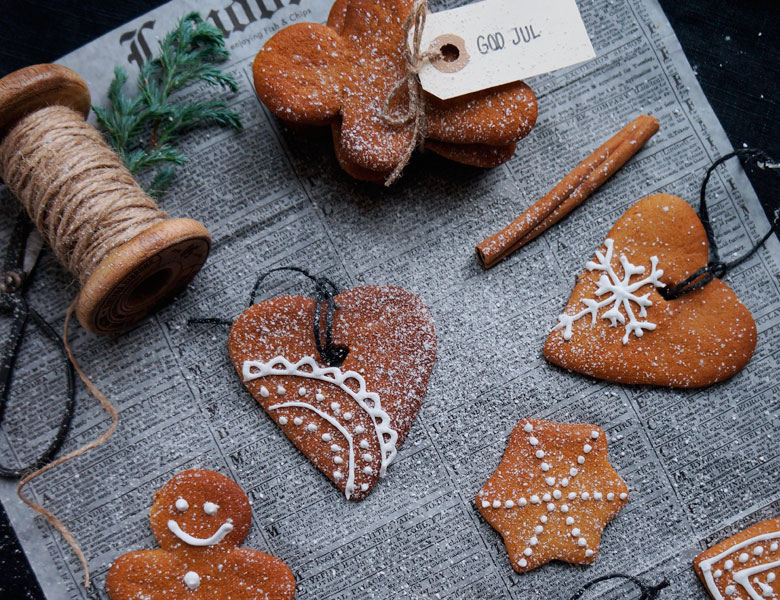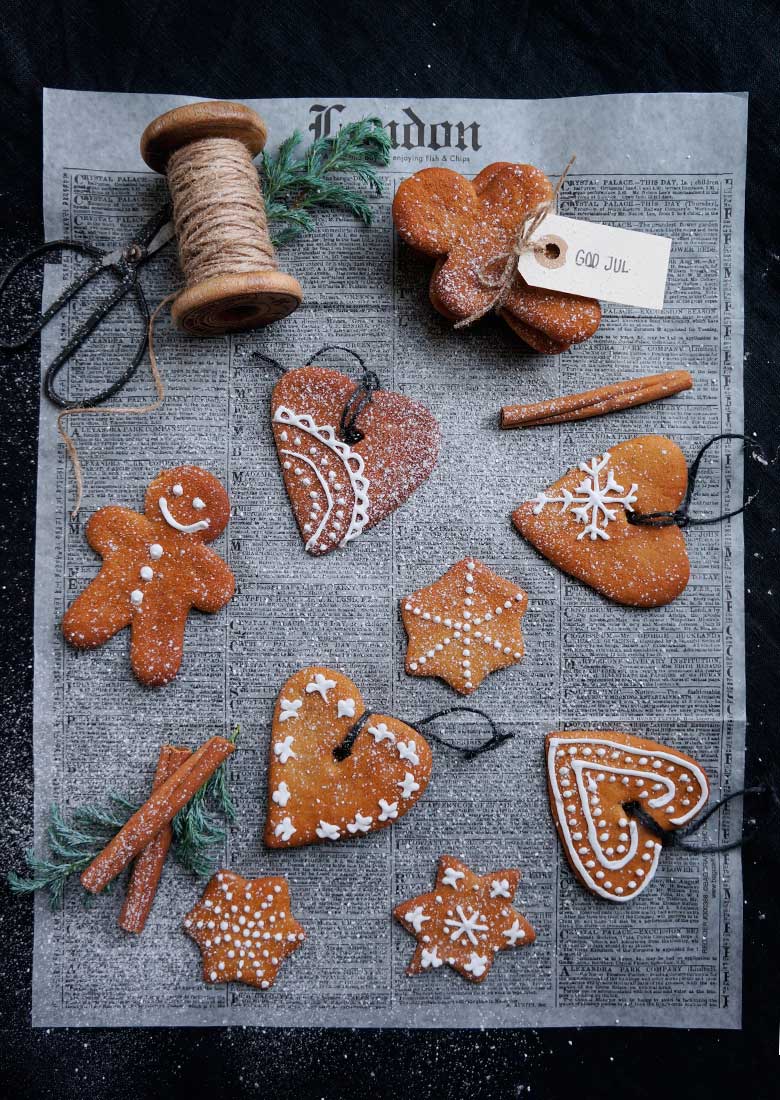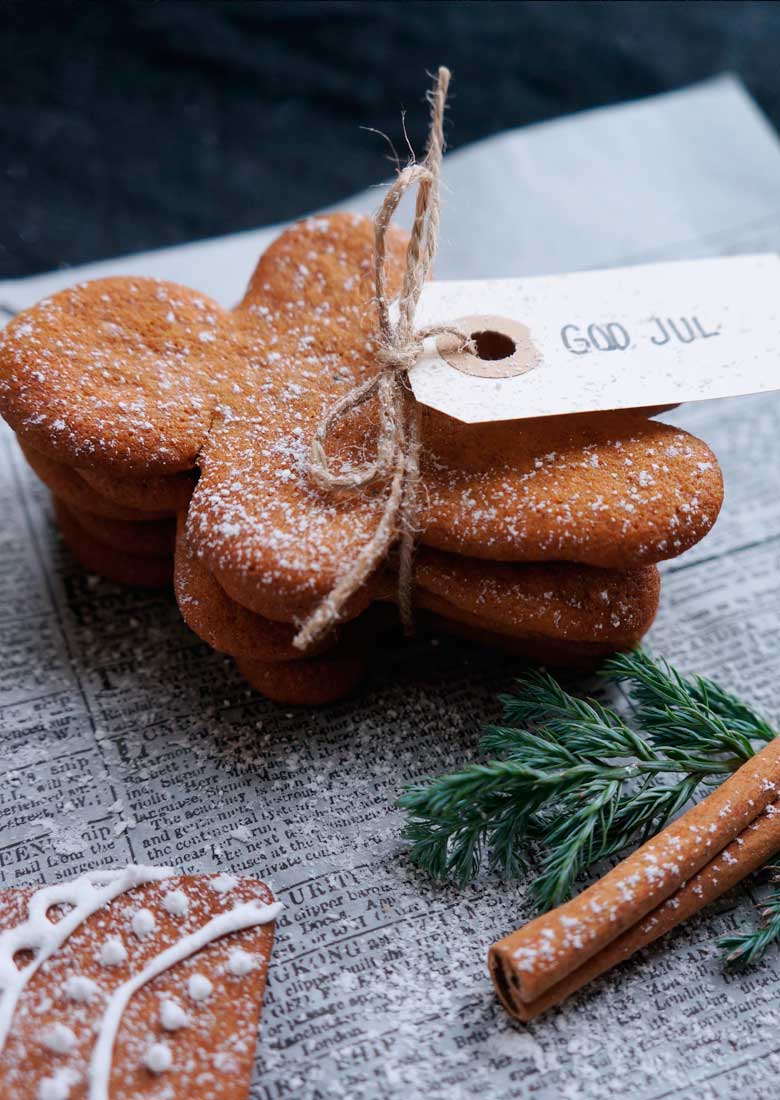 You will need:
For the gingerbread:
• 300g butter, softened
• 450g caster sugar
• 100ml golden syrup
• 1 tablespoon ground ginger
• 2 tablespoon ground cinnamon
• 1 tablespoon ground cloves
• 2 teaspoon ground cardamom
• 1 tablespoon baking soda
• 200ml water
• 900g all-purpose flour
For the writing icing:
• 180g icing sugar
• 1 egg white
• A few drops of vinegar
You can also use food coloring in your icing.
How to:
In a large mixing bowl, blend butter, sugar and syrup.
Add spices and baking soda, water and most of the flour.
Work the dough using the dough hook in the standing mixer for a couple of minutes.
Add the rest of the flour and work the dough for another minute or two.
Put the dough into a plastic bag and leave to rest in the fridge at least overnight.
Preheat the oven to 200C.
Roll the dough out to a 0,5cm thickness on a lightly floured surface.
Using cutters, cut out the gingerbread figures and place on a parchment paper covered baking tray, leaving a gap between them.
Bake for 5 minutes or until lightly golden-brown.
Leave on the tray for 10 minutes and then move to a wire rack to finish cooling. When cooled, decorate with the writing icing.
In a bowl whisk the egg white to hard stiffs. Gradually sieve the icing sugar into the egg white while you keep beating until you have a thick, smooth paste. Add one or two drops of vinegar to keep your icing white and shiny.
Put your writing icing into a piping bag and decorate your gingerbread.