Eight years ago, my parents decided to pull up their roots and move to a typical small French town called Bargemon in the south of France. This was of course a big decision, but my parents have never been the type of people who wanted to live in the same house for 30 years or more. They have always been adventurous and always felt that there was so much to see and explore.
When I tell people that my parents live nearly 2000 km away, they always ask if I am not sad that they are so far away and can't help with the kids and se them more often. Of course it would be nice to have them babysit and pick them up from daycare, but honestly I feel that what we get when we visit them in Bargemon, is worth so much more than the short visits we would get if they still lived in Denmark.
They get to be with the kids all day long for a week or more at a time, and they don't only experience the kids when they are tired and grumpy just befor bedtime. We have lots of time together when we are together and there is no everyday stress.
In addition, Bargemon is one of the most beautiful places I have been! They live in the mountains with a fantastic mild and warm climate and with a fantastic picturesque view from their house. In fact I am not going to write much more… – I'm gonna let the pictures do the talking.
Love Rosa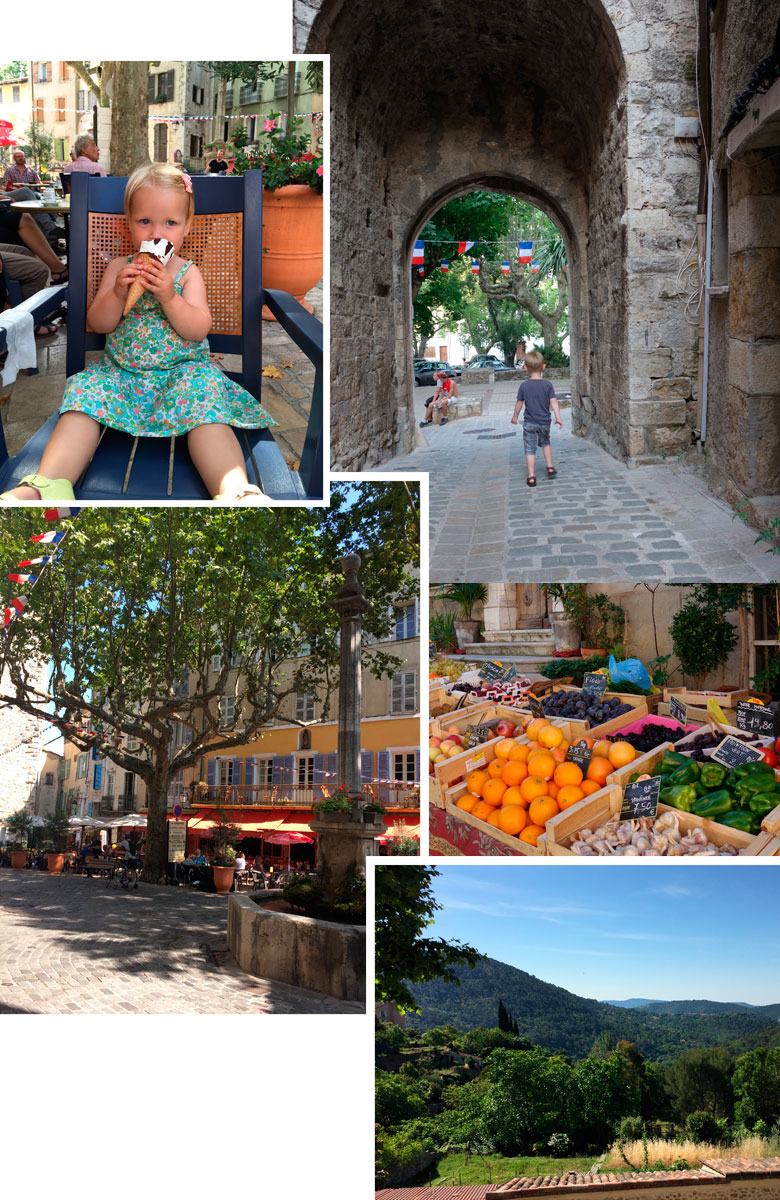 Things to do:
Hiking
Visit Gorge du Verdon
Cycling
Visit Bargemon's public pool
Go to markets
Day trip to Nice, Cannes
or St. Tropez
Relax!