Like many others we are huge fans of scented candles! They are cozy, smell fantastic and come in all shapes and sizes.
The only thing we are not fans of is the price. Many of the really beautiful candles cost a small fortune, so we decided to try to make them ourselves.
Guess what, it turns out to be really easy and a lot cheaper! – You can even recycle old candle bits (pure stearin) and melt them together with the stearin flakes. We thought it was quite fun to do and can highly recommend you to make your own scented candles.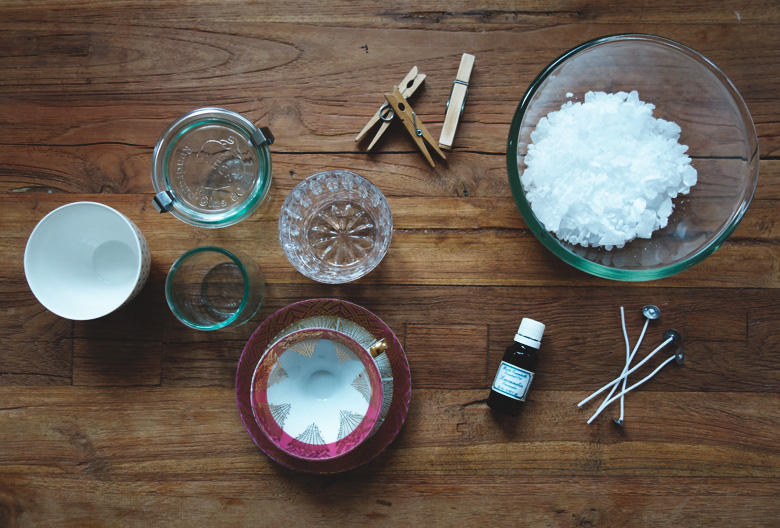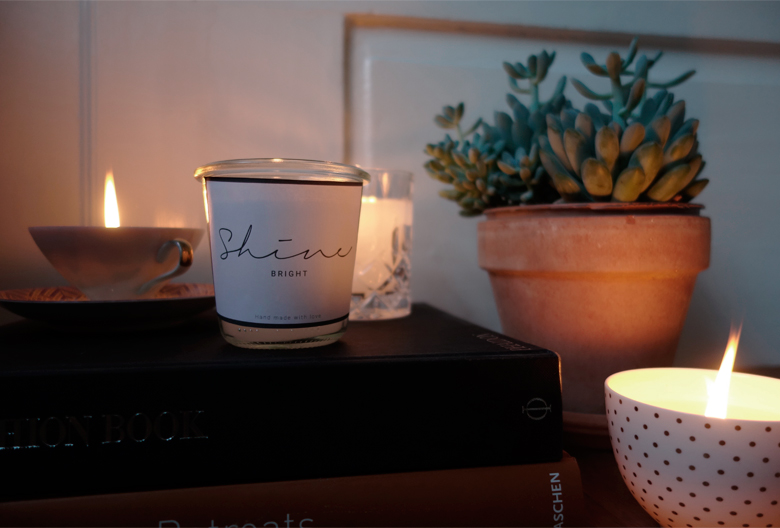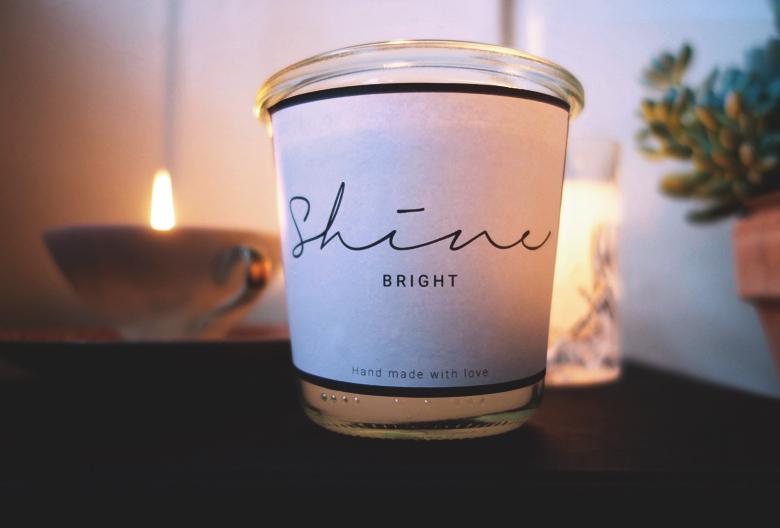 You will need:
( 4-5 lights)
• Containers for candles
• Stearin flakes (I used 900g for 5 candles)
• Pre-waxed candle wicks
• Essential oil
• Clothes clips, wooden sticks or knitting needles
• Saucepan or pot
• Metal bowl for melting the stearin
Use soy wax for a better indoor climate.
How to:
1. Melt the stearin over a water bath. Keep an eye on it so that it doesn't begin to bubble (you get air pockets in the lights).
2. Add essential oil to the melted stearin. About 5-10 ml per candle.
3. Pour the stearin into the glasses. Wait 5 minutes and then insert a wick down the center of the glass. If the glass has a very large diameter, it may be necessary to have several wicks, so that the light end up burning evenly.
4. Secure the wicks with clothes clips, wooden stick or the knitting needles, so they don't fall down.
5. Let the candles harden. This takes about 2 hours.
6. Cut the wicks and voilà! You have the most beautiful home made scented candles.