Who doesn't love Pinterest? This amazing huge platform for all kinds of inspiration. An endless amount of lovely pictures of everything you can ever dream of. And, if you want more than just a picture, you can easily follow a link to get more information about that particular thing that caught your eye. I love it!
This cute idea of a Jack Skellington marshmallow is from one evening when I was surfing on Pinterest, looking for inspiration for a Halloween party. The idea is quick, easy and tasty and you can do it in no time! This must be as easy as it gets.
Love Alexandra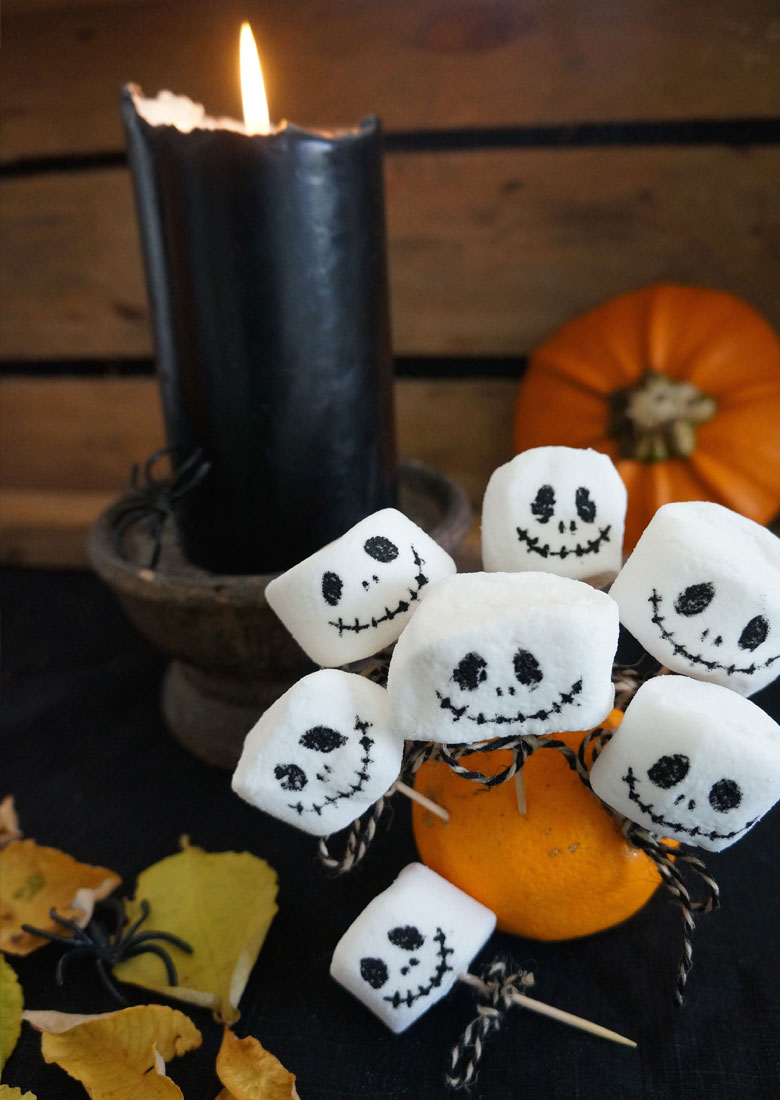 Jack Skellington is the king of Halloween Town in Tim Burtons "The Nightmare Before Christmas" (1993). He discovers Christmas Town, but doesn't quite understand the concept.
You will need:
• Marshmallows
• Felt pen with edible ink
• Toothpicks
• A string
How to:
Push a toothpick into the centre of a marshmallow.
Paint the face of Jack Skellington with the felt pen and finally tie a string around the toothpick.
Ready to enjoy.