Everyone in our household absolutely LOVES these healthy orange chocolate truffles and if you have a sweet tooth, like me, but still want to live a fairly healthy lifestyle, they are absolutely perfect! We have made them twice since I made this batch and took these pictures with Ella, so my advice for you would be to double or triple the recipe. – It will save you a lot of time! 
Love Rosa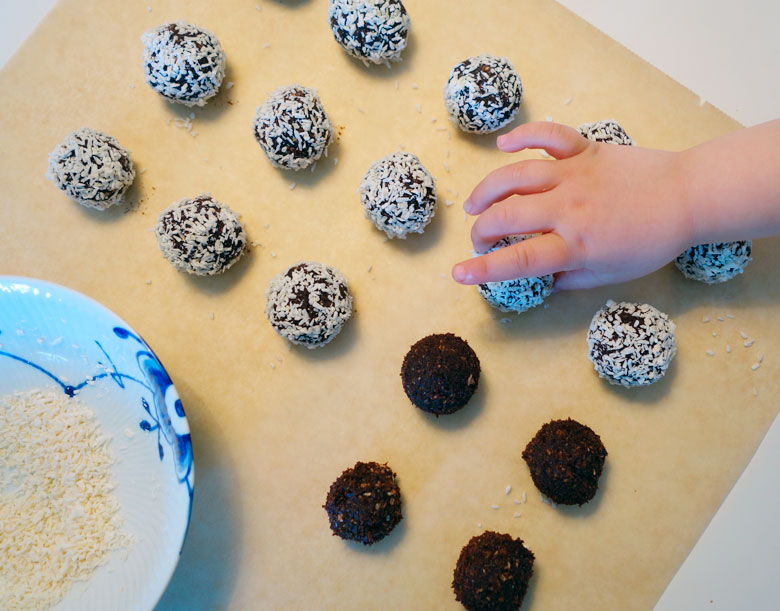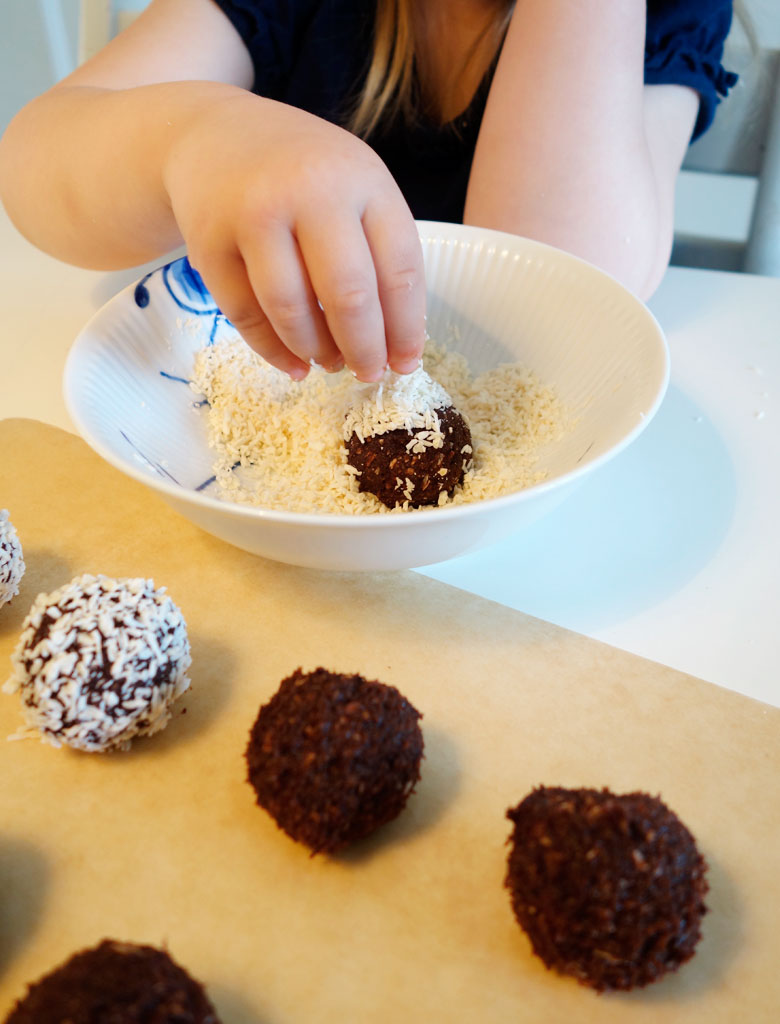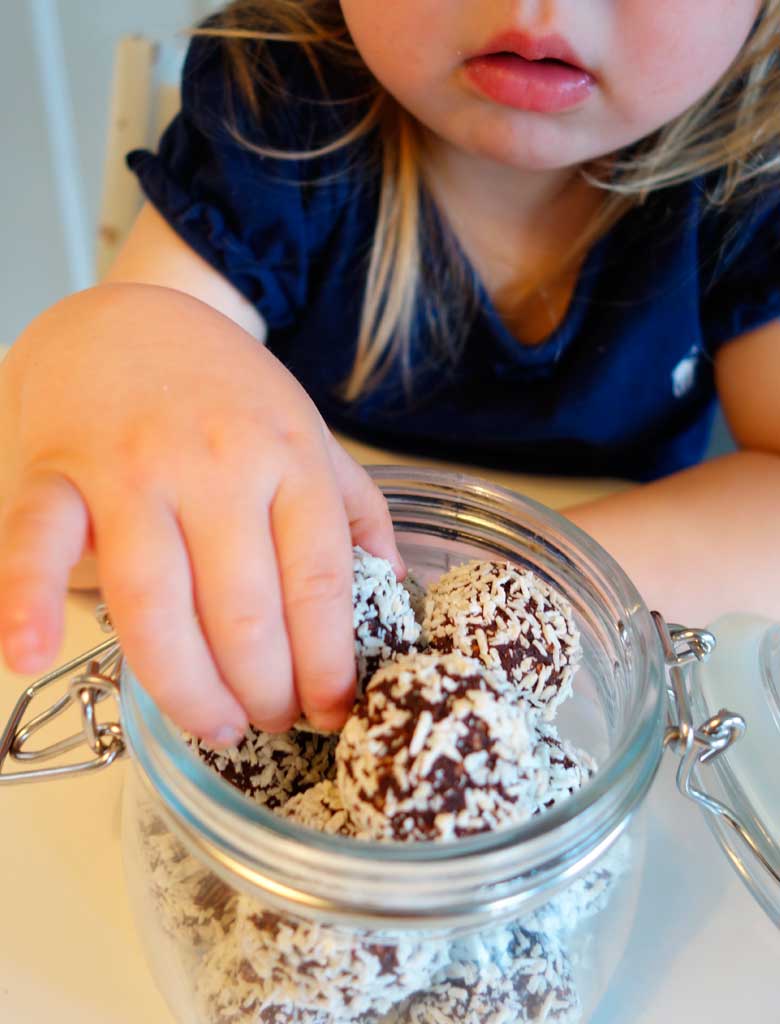 You will need:
• 200 g dates
• 75 g almonds
• 3 tbsp. pure cocoa powder
• 2 tbsp. desiccated coconut
• 1 tbsp. virgin coconut oil
• 1 tsp. vanilla seeds
• 3 tbsp. orangejuice
• 1 tbsp. grated organic orange must
• Desiccated coconut for rolling
How to:
1. Mix all the ingredients together in a food processor.
3. Form into small balls.
4. Roll the balls in desiccated coconut.
Try rolling the truffles in cocoa powder, chopped nuts or puffed quinoa.