Christmas is just around the corner and you have probably already started the preparations in your head… – not least the Christmas decorations. This is without a doubt our favorite festival of the year and we can't wait until it all kicks off on December 1st.!
We have collected three of our favorite Christmas trends for this season and in time to come, we will feed you with inspiration for how you can use these trends in your home. The first theme we call "New Classic" and is a variation of the traditional red Christmas color.
The red tones have gained ground again – even when it comes to Christmas. It does not have to mean gnomes and traditional red. Go for dark, burgundy tones mixed with gold and dark green and get a cool, red Christmas look with lots of atmosphere.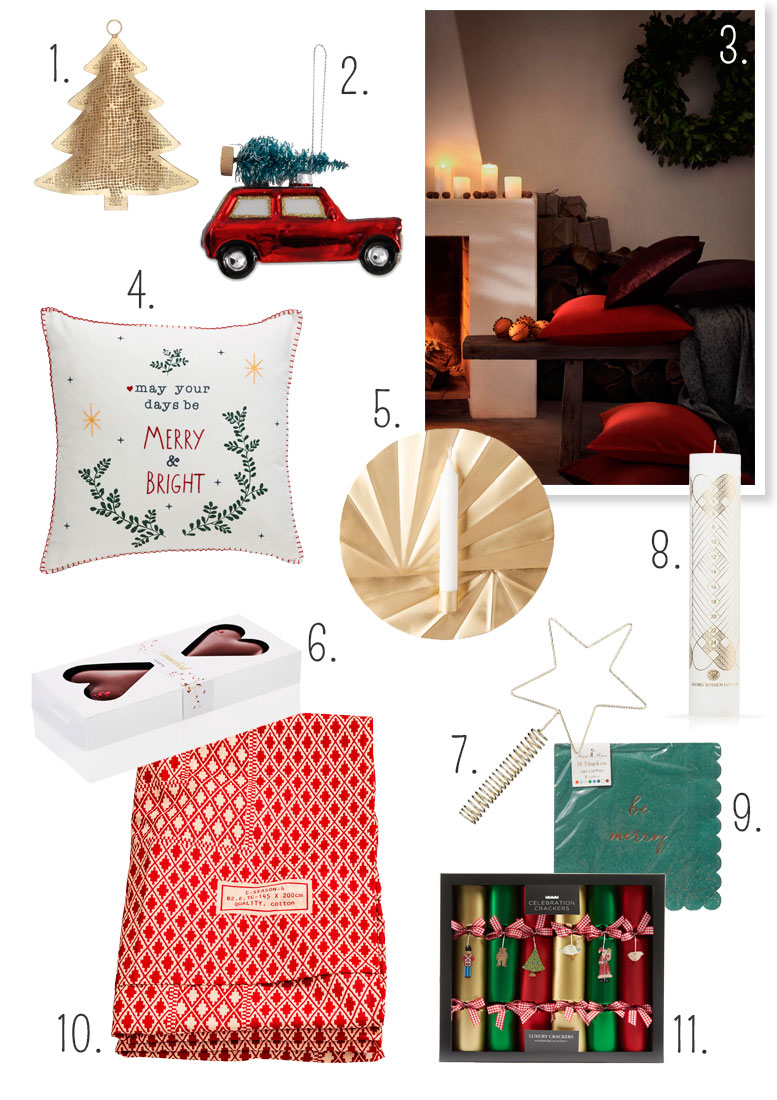 1.) Christmas tree ornament, € 9, A Simple Mess 2.) Ornament, € 5, Søstrene Grene 3.) Everything from H&M 4.) Pillowcase, € 17, Ellos 5.) Geometric Candle Sconce, € 174, Candlestic.com 6.) Chocolate marzipan hearts, € 8, Summerbird 7.) Christmas tree star, from € 19, Bloomingville 8.) Calendar candle, € 16, Georg Jensen Damask 9.) Meri Meri Napkins, € 3.75, Amazon.co.uk 10.) Table cloth, € 15, H&M 11.) Luxury Christmas crackers, € 41, Liberty London