Spring has FINALLY announced it's arrival at these latitudes and the coming weekend offers something as wild as + 20 degrees Celcious. Therefore, it is definitely time to get the terrace ready, bring out the garden furniture or upgrade with some new sleek ones and beautiful accessories.
We love that nature is so prevalent in interior design right now, and it complements perfectly the simple and Nordic style which we also love.
Here we have collected some of our favorites for this season.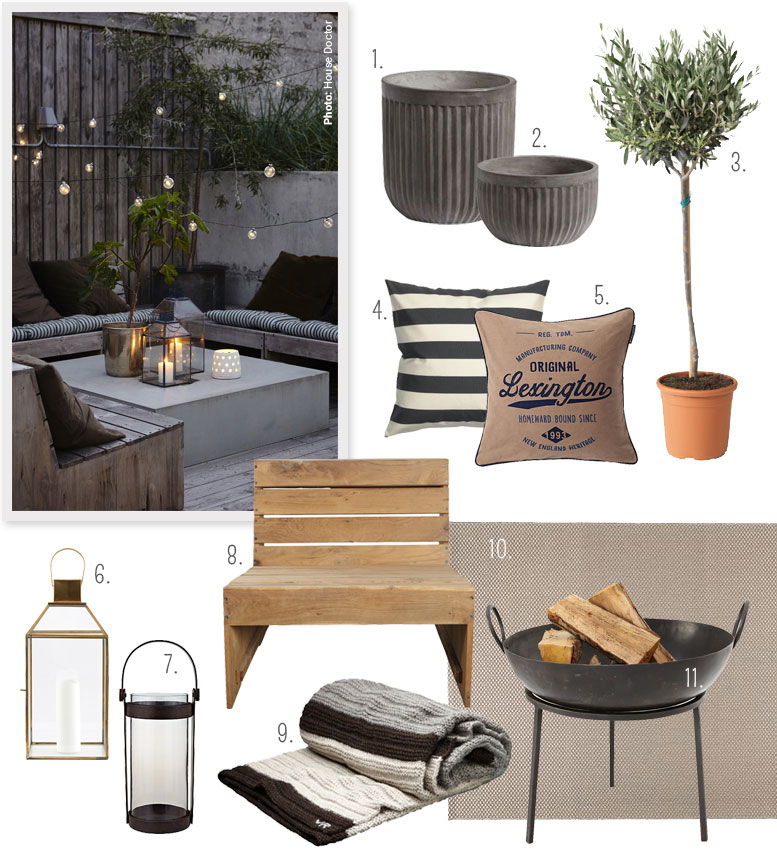 1.) Concrete Fluted Planter, Medium € 86, PotteryBarn.com 2.) Concrete Fluted Planter, Short € 130, PotteryBarn.com 3.) Olive Tree, € 19,95, Ikea.com, 4.) Striped Cushion, €4,99, HM.com 5.) Lexington Cushion, € 78, JohnLewis.com 6.) House Doctor Lantern, € 66, LivingShop.dk 7.) Stirrup Lantern, € 32, JohnLewis.com 8.) House Doctor Lounge Chair, € 618, LuxoLiving.dk, 9.) Aiayu Illimani Throw, € 469, Aiayu.com, 10.) Outdoor Morum Carpet, € 99, Ikea.com, 11.) House Doctor Fireplace, € 372.50, TheCoolRepublic.com