This potato pizza has become quite a recurring classic at our place. It is super simple to make and it tastes fantastic. You need very few ingredients to make it and it can be varied in so many ways. A few days ago, when the weather was really good, we had the desire to eat outside and we therefore packed pizza cautiously and walked over to the nearby park to eat. It was a beautiful and impulsive summer evening!
Love Rosa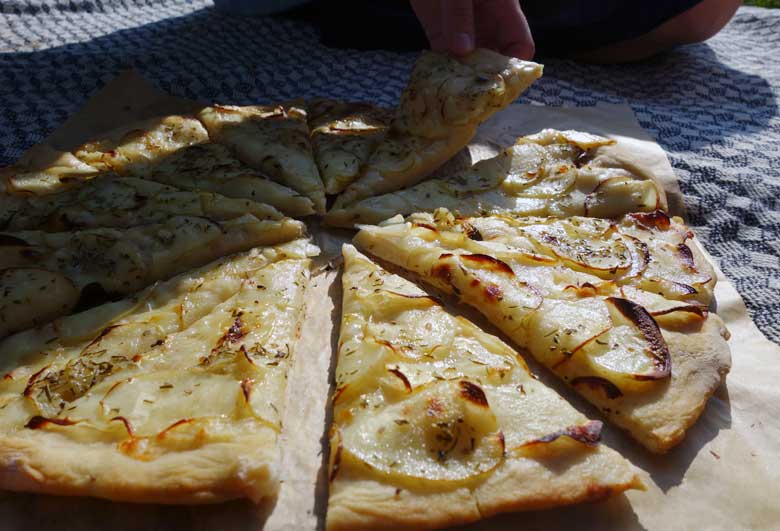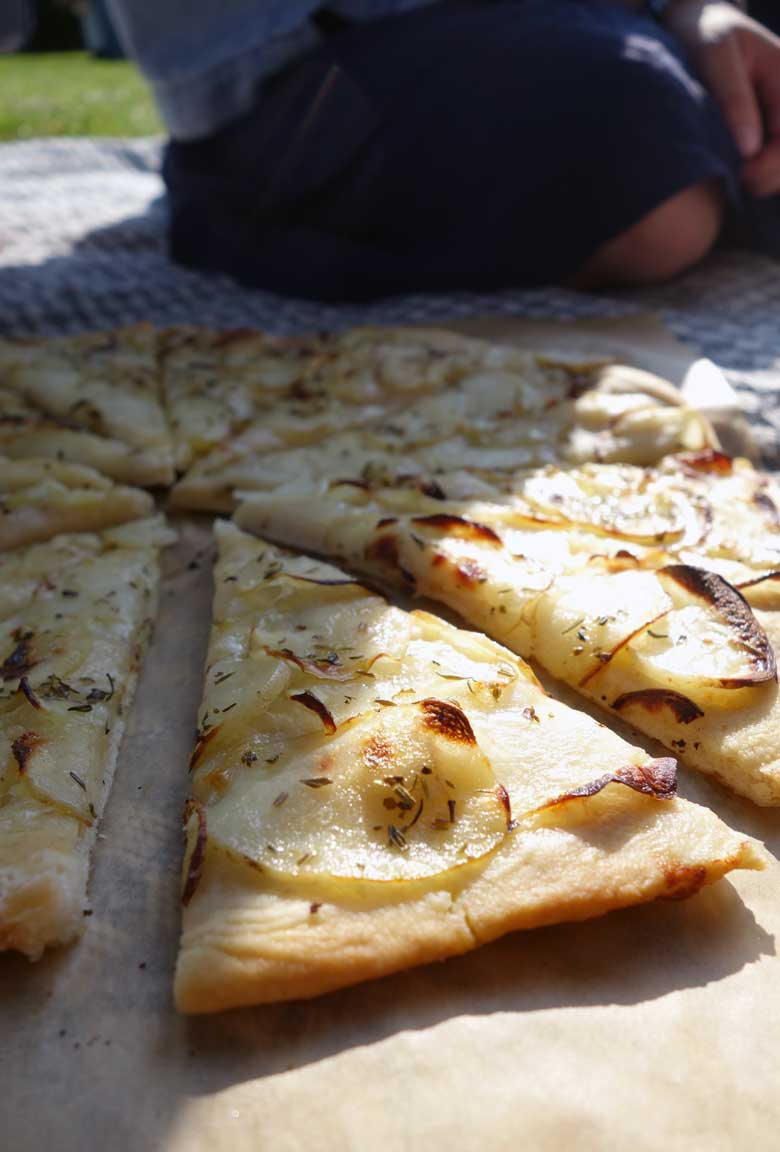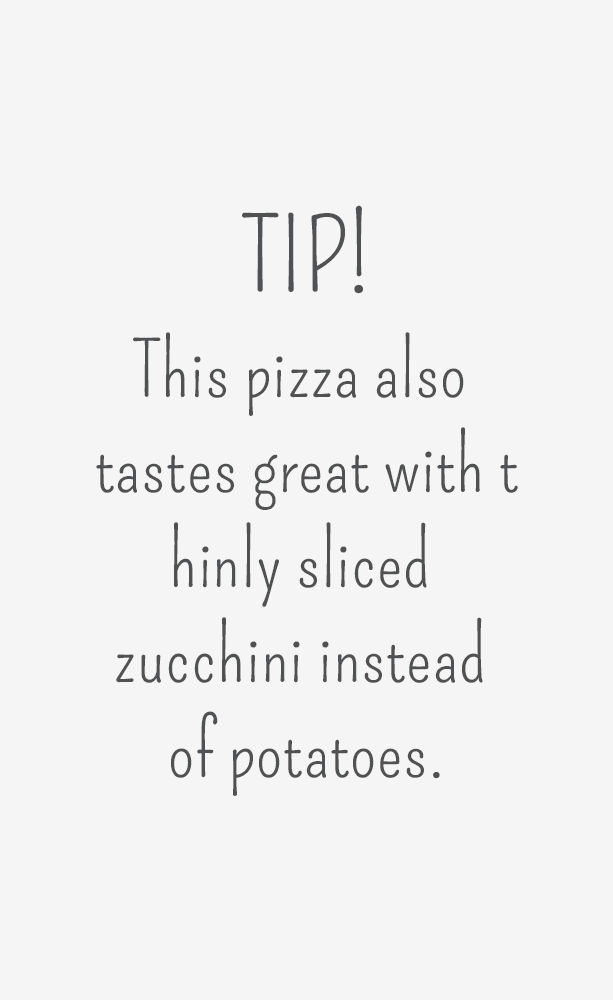 The modern pizza, as we know it, originated in Naples, Italy, back in the 1700's when peasants topped flat focaccia bread with fresh tomatoes.
You will need:
Dough:
• 25 g yeast
• 2 1/2 cup lukewarm water
• 3 tablespoons olive oil
• 1 tsp salt
• 500-600 g of flour (half all-purpose flour & half  Italian 00 flour)
Topping:
• 3-4 potatoes sliced thinly
• Fresh mozzarella
• Herbes de Provence
• Flaky sea salt
• Olive oil
How to:
1. Crumble yeast into the bowl of a stand mixer. Add the lukewarm water and and stir until yeast is completely dissolved.
2. Add salt and olive oil.
3. Mix in the flour little by little and work the dough until it feels a little moist, but doesn't stick to your hands.
4. Cover the bowl with plastic wrap and set it in a warm place to rise for about an hour.
5. Preheat the oven to 240o C/460 F.
6. Meanwhile, slice the potatoes as thin as you can (a mandolin slicer is super for this).
7. When the dough is ready, roll out the pizza dough into a thin circle.
8. Tear the mozzarella into small pieces and spread the cheese evenly on the pizza.
9. Spread the thin slices of potato on top.
10. Sprinkle with Herbes de Provence and salt flakes.
11. Drizzle with the olive oil.
12. Bake for about 10 minutes.
13. Finito!