Here comes the second free printable wedding invitation from us. – And we plan to give you many more in the future. This time we have designed a colorful art deco inspired invitation with French anemones as background. We think that it would be a beautiful theme to implement for the table decoration, wedding cake and bridal bouquet.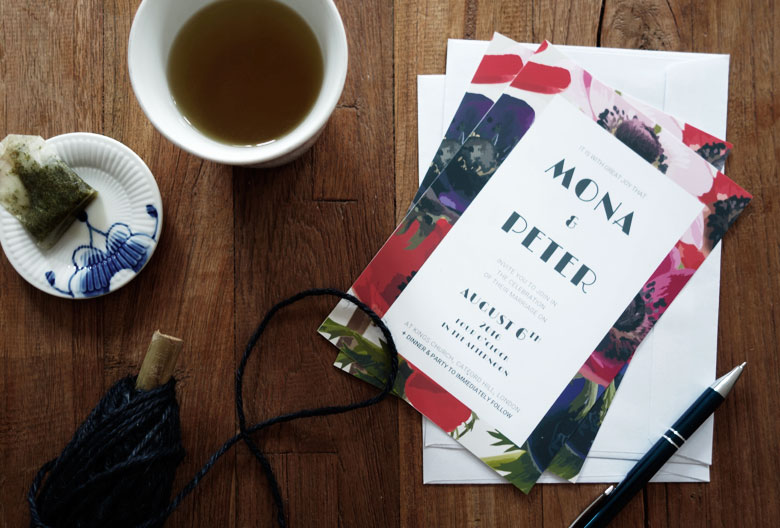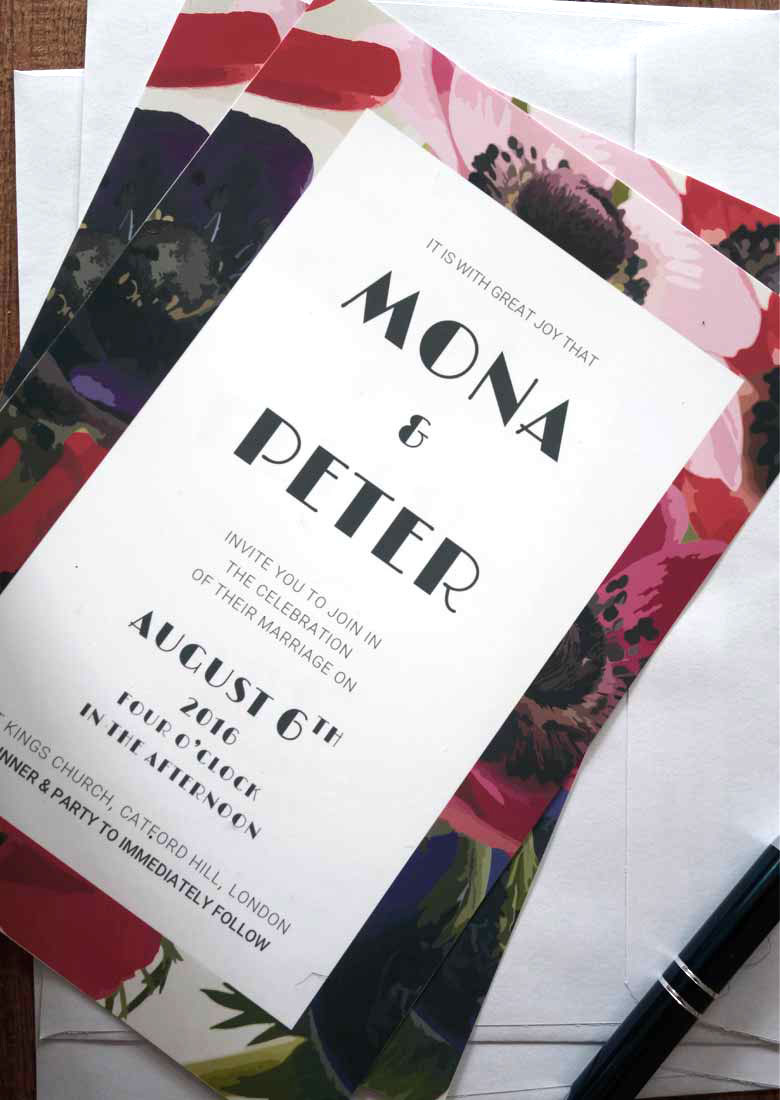 Step by step
How to:
1. Download Word file.
2. Install Goggle fonts: Limelight and Roboto.
3. Open the document in Word and edit the text.
4. Print the invitation on exquisite paper (use a thick paper quality for a luxurious result).
5. Cut out the invitation.
That we also offer custom made wedding invitations. Just send us an email at info@blisscopenhagen.com.