These days I'm looking back with longing to our summer holiday in the south of France. The weather here in Copenhagen hasn't been too good lately and I really miss the warm weather and sunshine. I miss quality time with family and having long dinners outdoors with wine and good food. When we were there, the apricots were in season and they were literally begging to be eaten and enjoyed. Therefore we decided to make this oh so yummy apricot pie that has "summer" written all over it! – Not only does it look like sunshine it tastes like sunshine too.
Bon appétit,
Rosa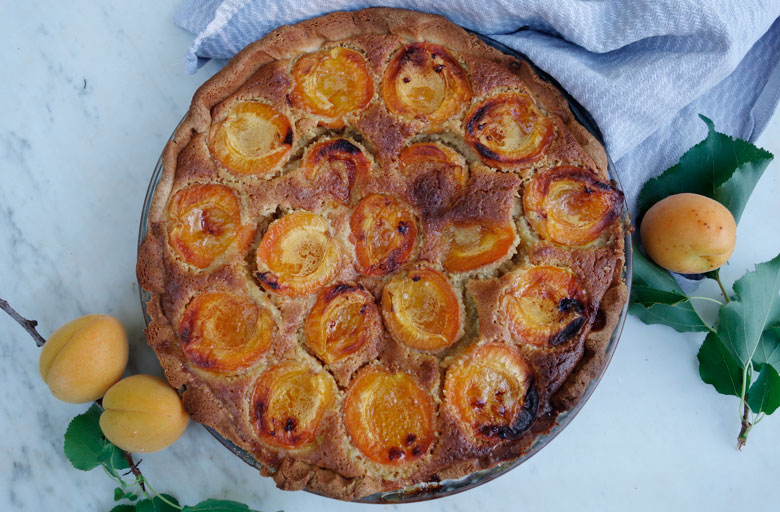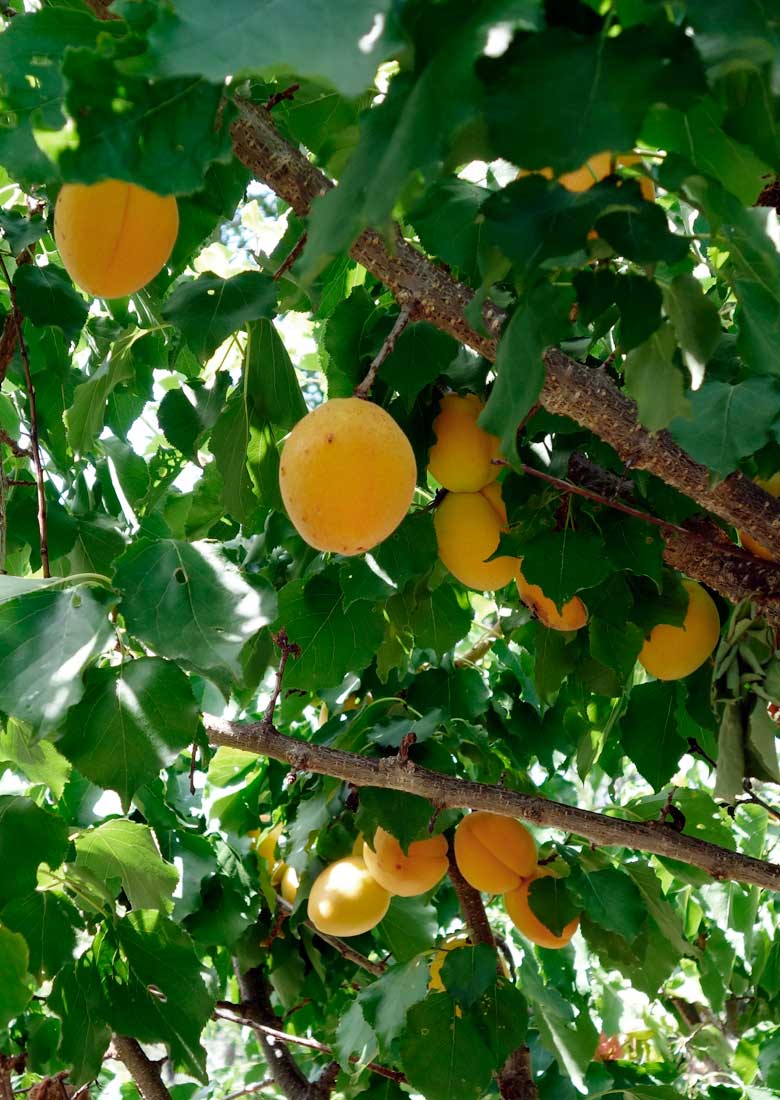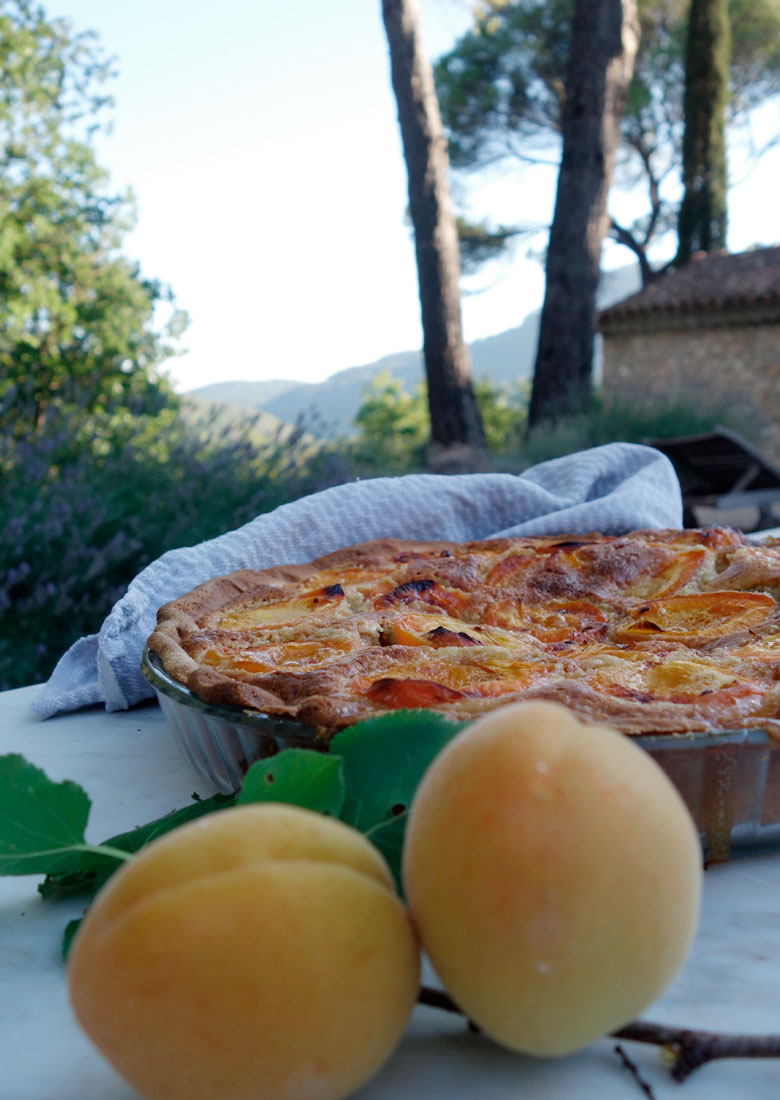 You will need:
Pie dough:
• 125 gr. butter
• 100 gr. icing sugar
• 1/2 pinch salt
• 250 gr. wheat flour
• 2 egg yolks
• Grains from 1/2 vanilla pod
• 2 tbsp. cold water
Pie filling:
• 150 gr. unsalted butter
• 175 gr. almond flour
• 150 gr. sugar
• 2 lightly whipped eggs
• 6-7 pitted, halved apricots
• 1 tbsp. vanilla sugar
You can also use plums instead of apricots.
How to:
Make the dough:
1. Stir together the butter, icing sugar, vanilla seeds and salt until you have a soft dough.
2. Add egg yolks and then the flour.
3. Collect the dough rapidly with some water into a ball. Put it in the refrigerator for about 1 hour. When the dough is cold and firm, roll it out to fit into a pie plate.
4. Preheat the oven and pre-bake the crust for 12 minutes at 200° celsius.
Pie filling:
5. Stir together butter and sugar until creamy. Then mix in the almond, vanilla sugar and eggs (mix until the texture is soft and uniform).
6. Pour the filling into the pre-baked pie crust (it should only be filled 3/4 full, otherwise the filling will overflow when you press the apricots down).
7. Place the halved apricots in the pie filling and press them down into the filling.
8. Turn down the oven to 180° celsius and bake for about 1 hour.
9. Serve the warm pie with whipped cream or vanilla ice cream.