This blueberry & almond smoothie is one of my kids favourite. It goes for a quick breakfast, an afternoon snack and even as a healthy dessert. This is as easy as it gets!
Love Alexandra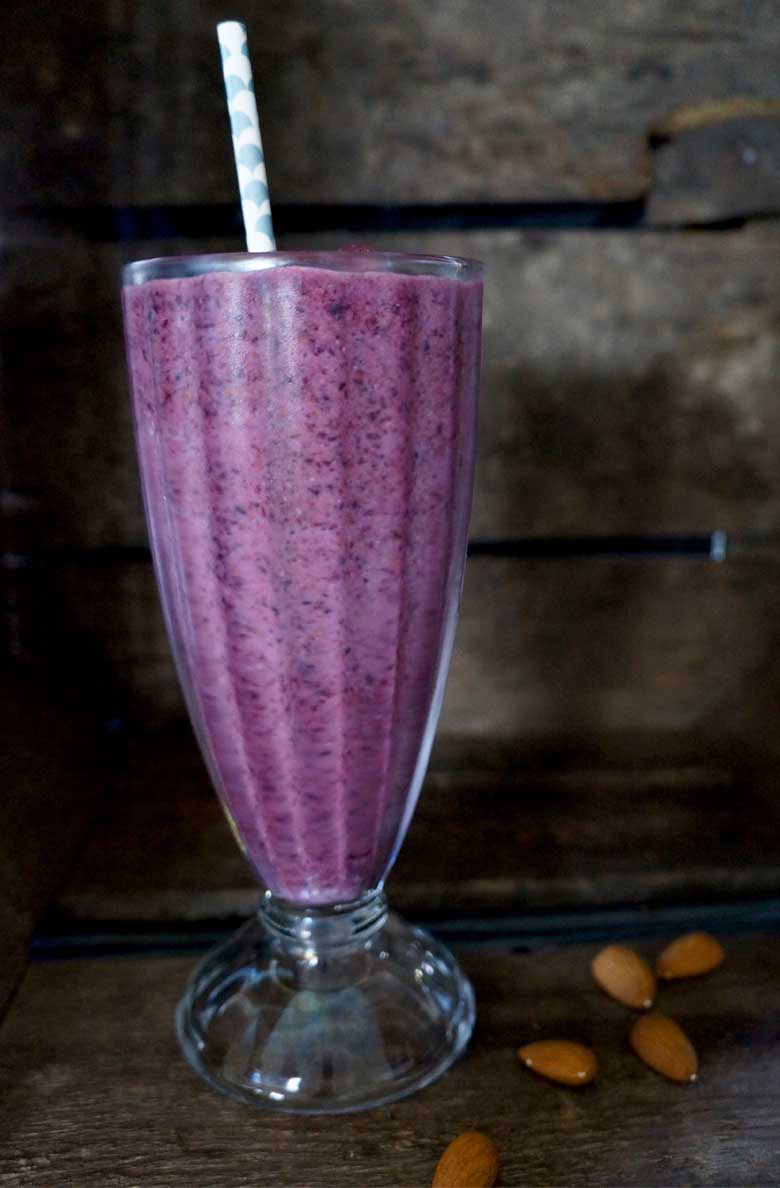 Recipe
Always put your overripe bananas in the fridge. They are perfect for smoothies and homemade ice cream.
You will need:
1 cup blueberries
1 frozen banana
1-2 tbsp. flax seed
1-1½ cup almond milk
1 tbsp. agave syrup
How to:
Mix all ingredients in a blender. Serve with a straw.