Halloween is coming up – which means it's time to fill your drawers with candy. Lots of candy. At least if you want to be prepared for small "trick or treat visitors".
This cute little lollipop ghost will for sure succeed as a giveaway when small witches and monsters are standing on your doorstep. A sweet idea is to tie the lollipop ghost into a tree or a bush, so that the kids can pick a ghost by themselves.
Love Alexandra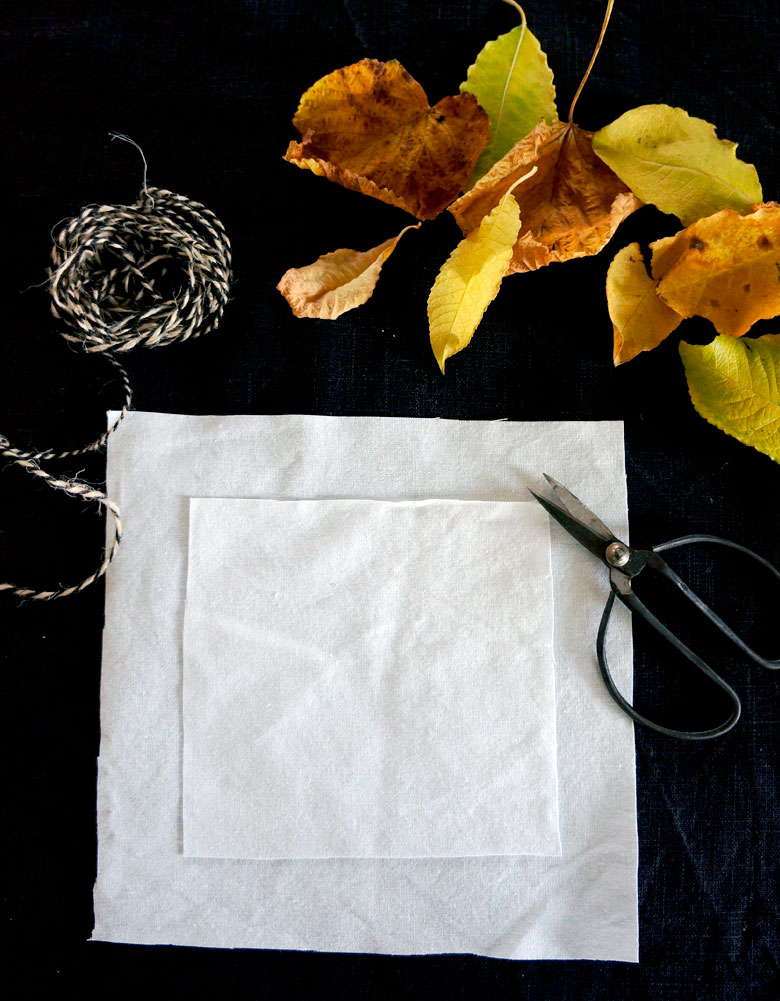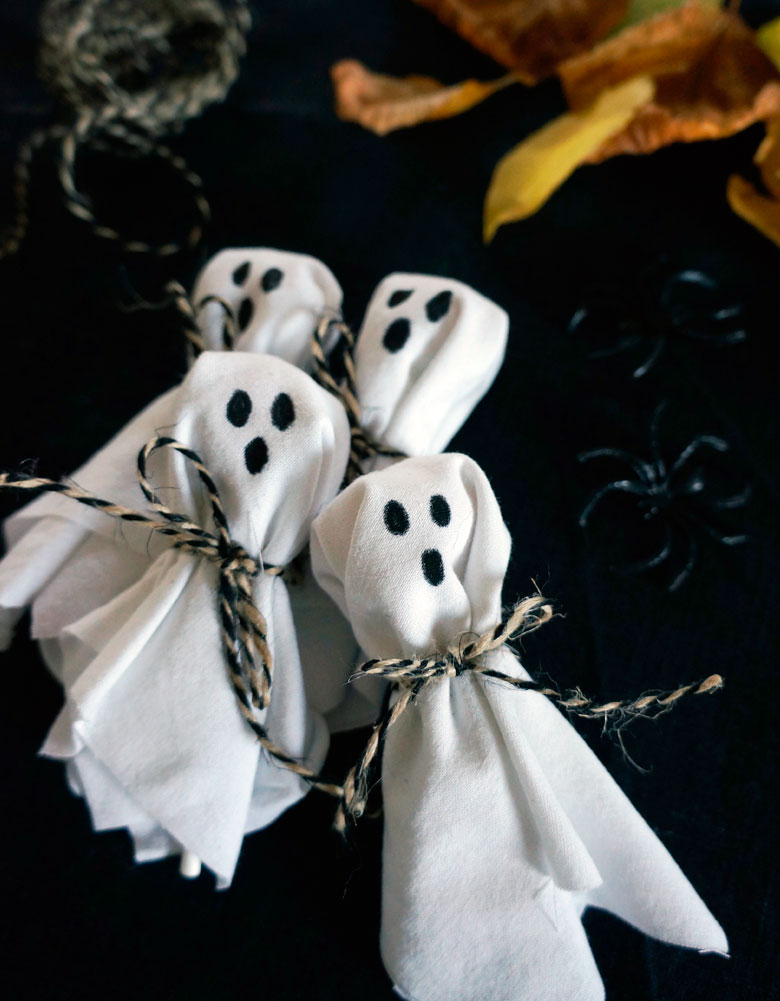 You will need:
• Lollipops
• White fabric
• Lace
• A black pen
• A pair of scissors
• A ruler
Make some extra lollipop ghosts for your halloween table decoration.
How to:
Measure and cut two squares, a big one at 18×18 cm and a smaller one at 12×12 cm.
Place a lollipop in the middle, fold the fabric and tie a bow just below the top of the lollipop.
Paint eyes and mouth and the sweet, little ghost is ready.