A table story offers unique services rental for all events where a table is to be beautifully set and a mood established. We have teamed up with them for this post, where they come with their take on how the Christmas dinner table setting anno 2016 might look.
Where the deep reds and green spruce traditionally are a fixed element and centerpiece of a Christmas table, they have in this version chosen to focus on other items. Dark eggplant, dark green, pink, matte gold, dusty shades, nostalgic frame and crystals.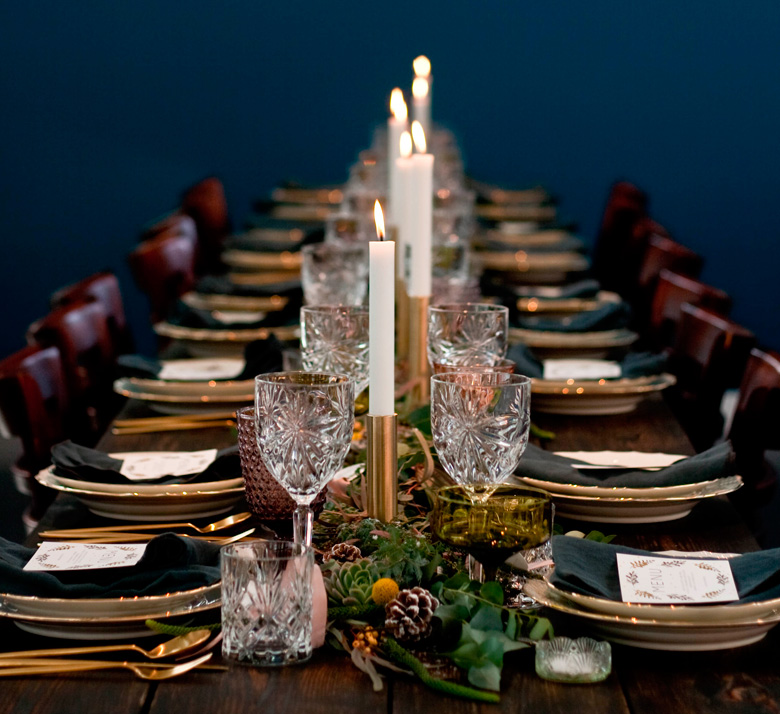 The obvious mood of Christmas is tucked away for a while and instead the emphasis is put on the feeling that often occurs when the word Christmas is mentioned. Cosy, warm and to gather around the table is the starting point for the table setting.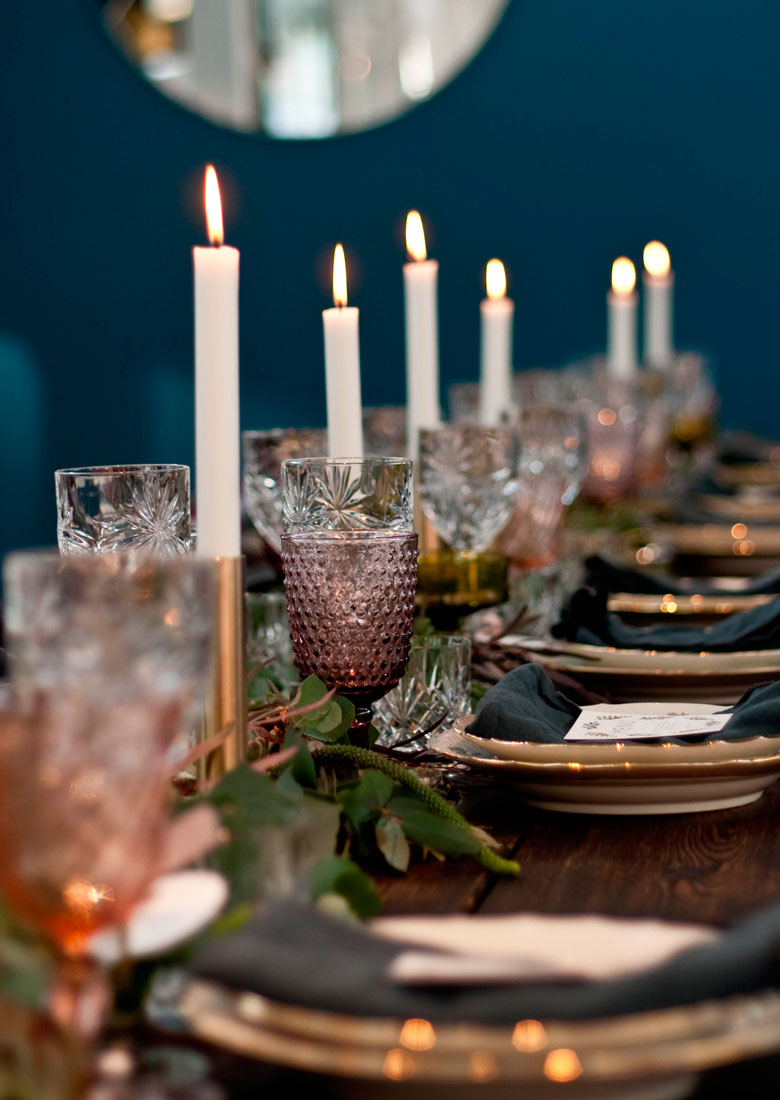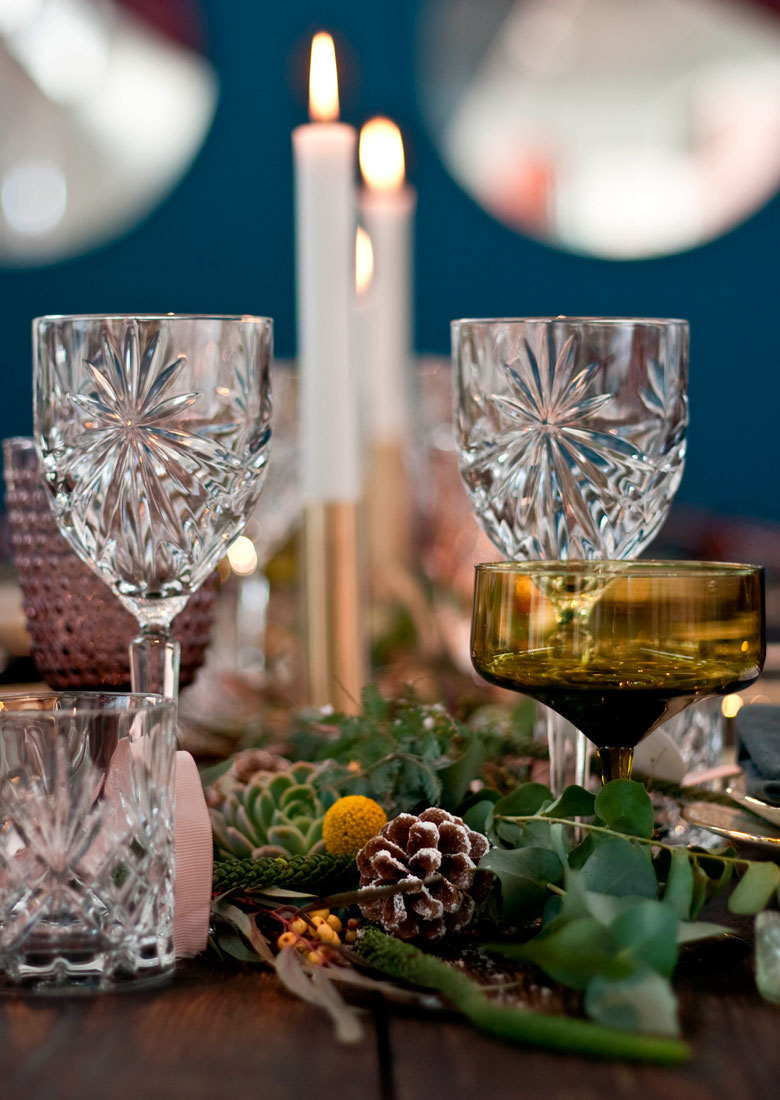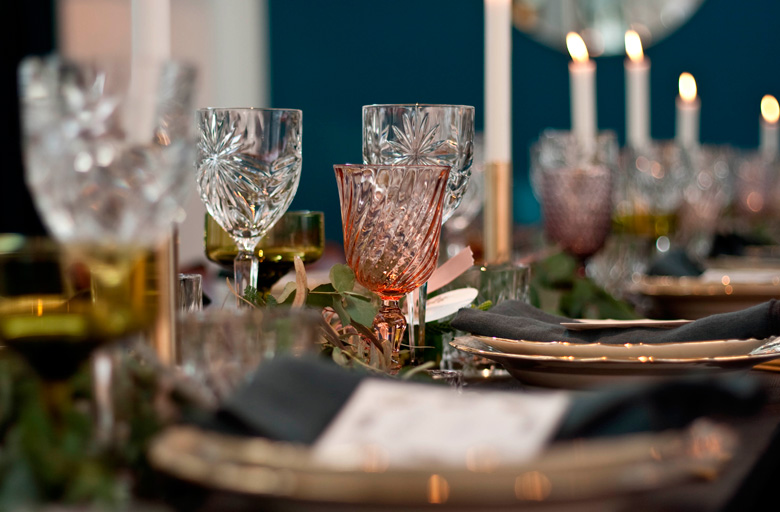 The low decorations along the centre of the table, ensure optimum visibility for the guests and the warm brass candlesticks with high white candles, create a natural and pleasant play of light along the table.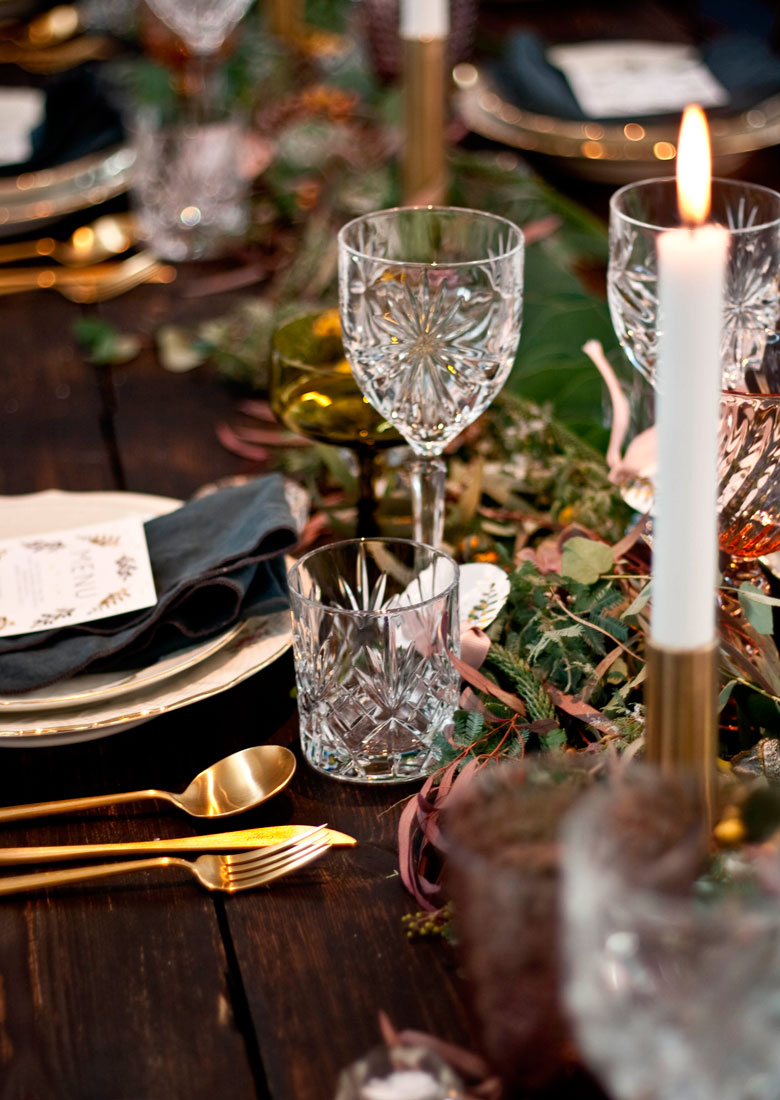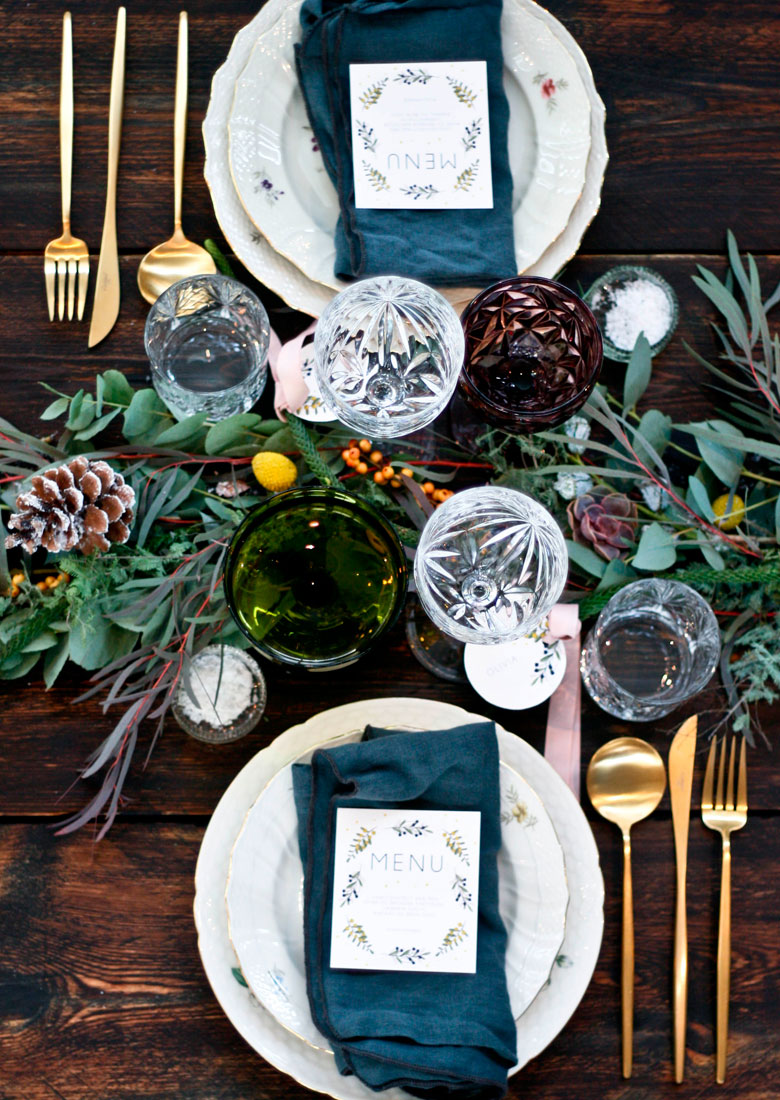 The use of royal service provide a nostalgic feeling which for many is associated with childhood memories or a family visit, at a time when the 'fine' service most often were put on during the holidays. Crystal gives a bewitching feeling with reference to ice crystals and the varying colors in the glass a beautiful expression along the table.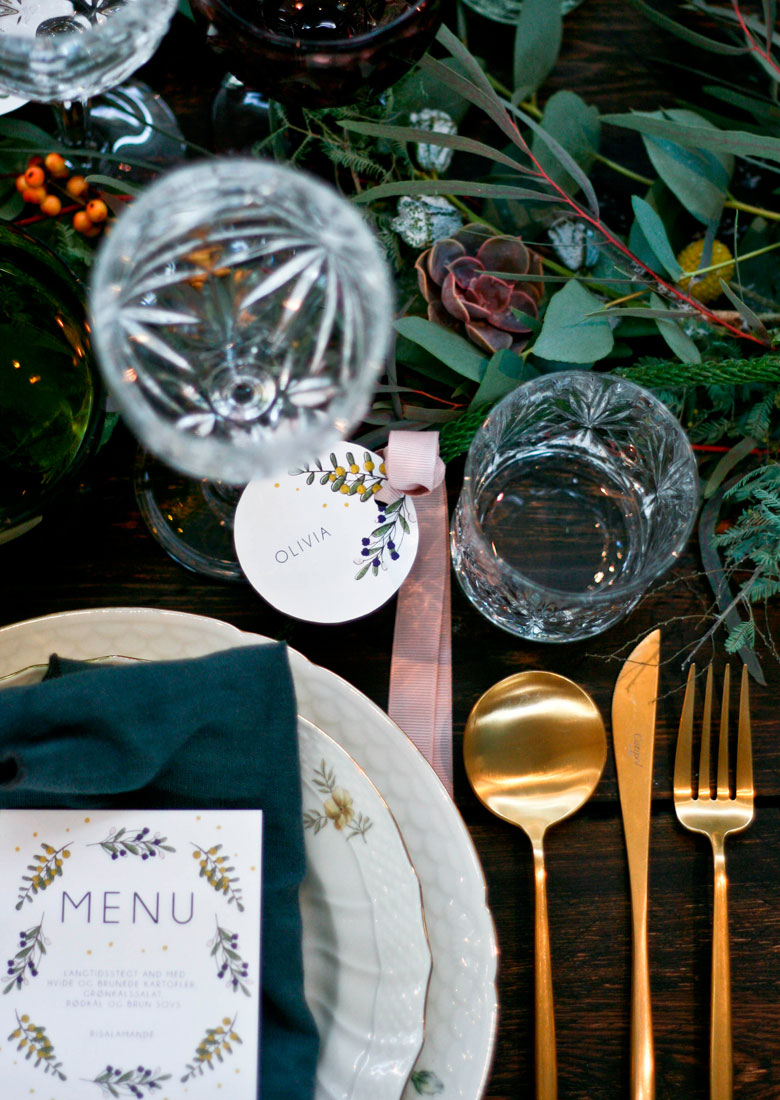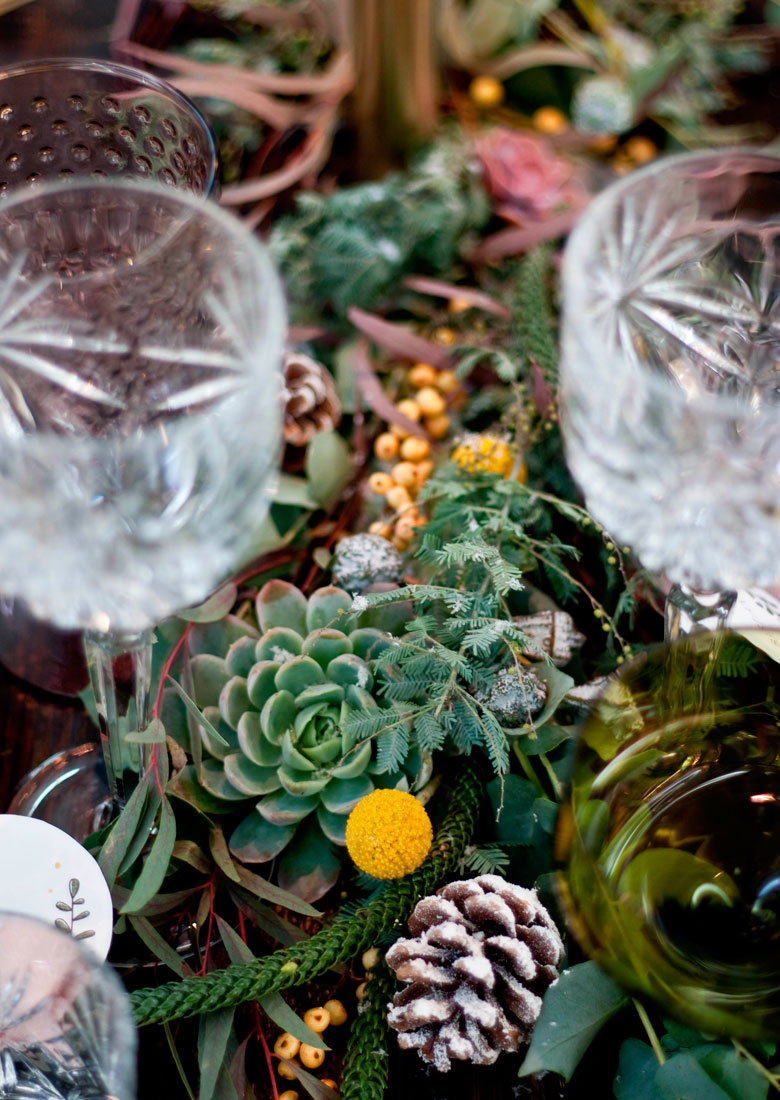 Succulents, snowcapped cones, orange berries, eucalyptus and yellow drum sticks create a random forest floor look and together with the other elements provides a renewed version of the Christmas table.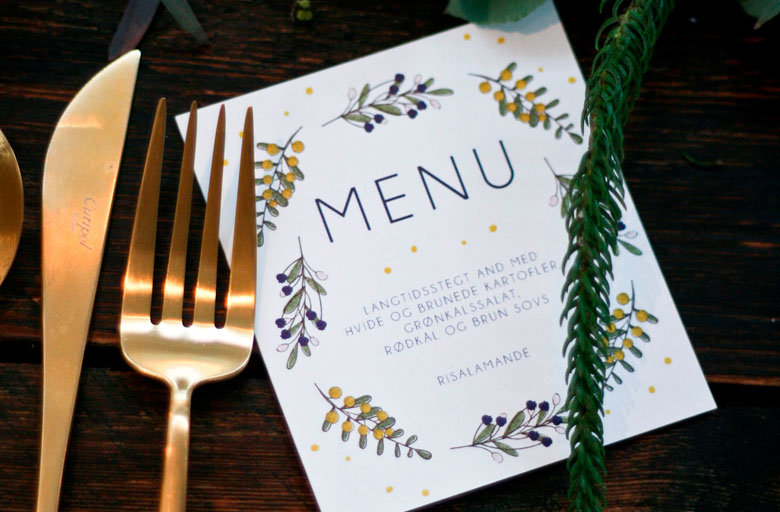 Service: A table story, Vintage, crystal glass, Aubergine / Pink / Green glass, vintage salt cellars, gold cutlery, brass candlesticks. Flowers: Kraspedia (yellow drum sticks), succulents, snowcapped cones, orange berries, eucalyptus. Graphic design: Based on the flowers and leaves that are used on the table. Location: La Banca, Strandvejen.