When Pia and Jan Amdi decided to move to France in 2007 it was not a very hard decision for them to make. They have always been adventurous. Like when they moved to India with their two daughters when they were in their thirties. They have never lived the same place for more than 10 years.
When Pia's career as an artist began to take off, they were yet again ready to plunge into new adventures. This time they moved from Aarhus in Denmark, to Provence in the south of France.
Their stylish home is a mix of Danish design classics, Indian antiques and southern French charm. This is a home that exudes personality and where every item has been carefully picked. Their good taste and attention to detail make this property something very special.
WHO
Pia, Jan and their two dogs.
WHAT
180 m2 villa + 50 m2 guest house.
WHERE
In Provence, France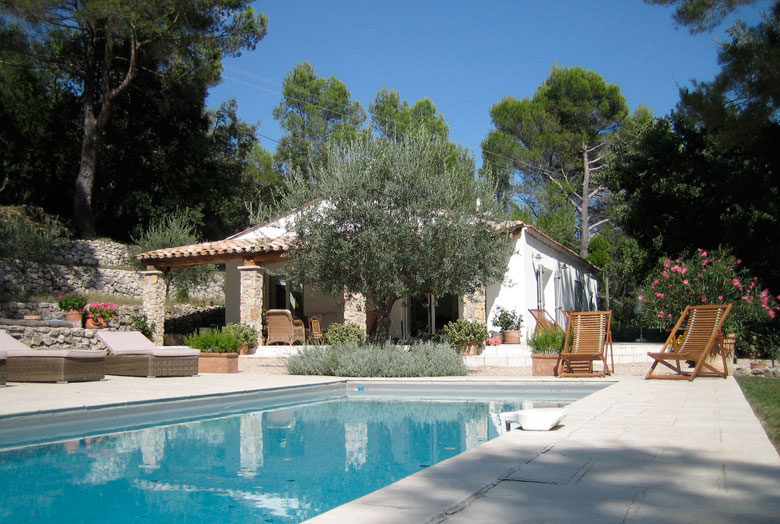 View of the house from the pool area.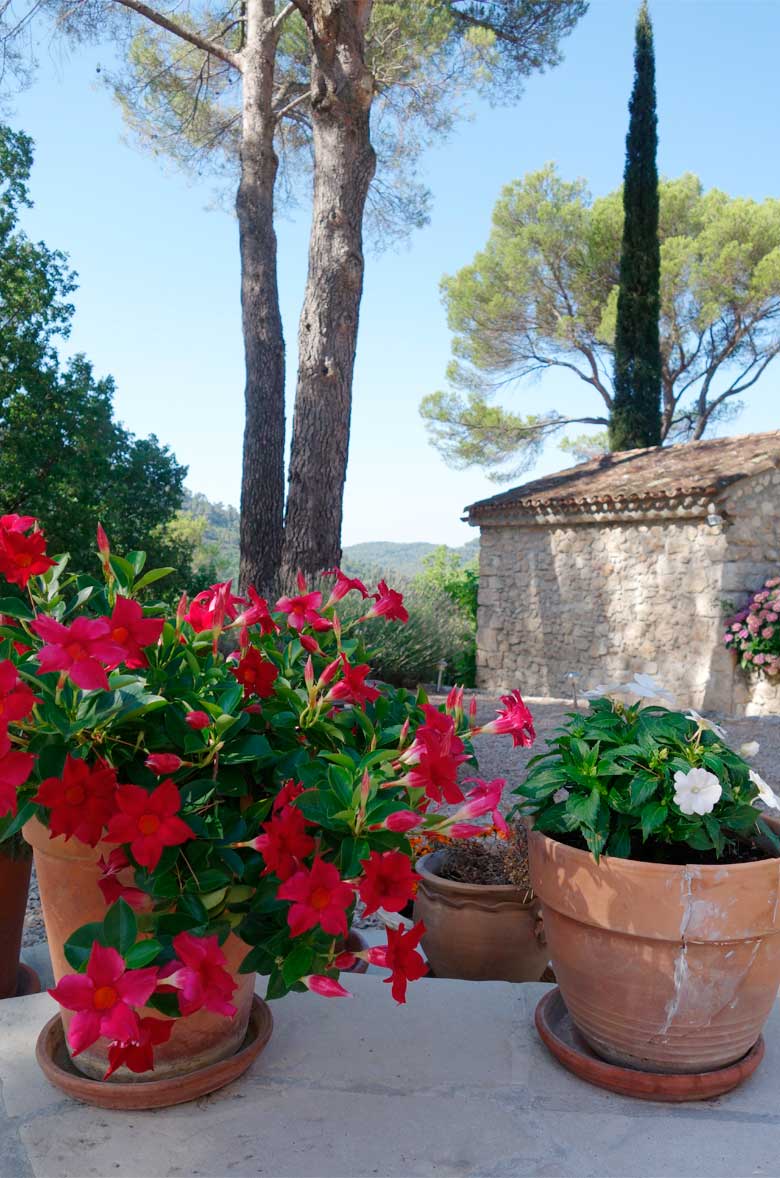 Beautiful view of the mountains.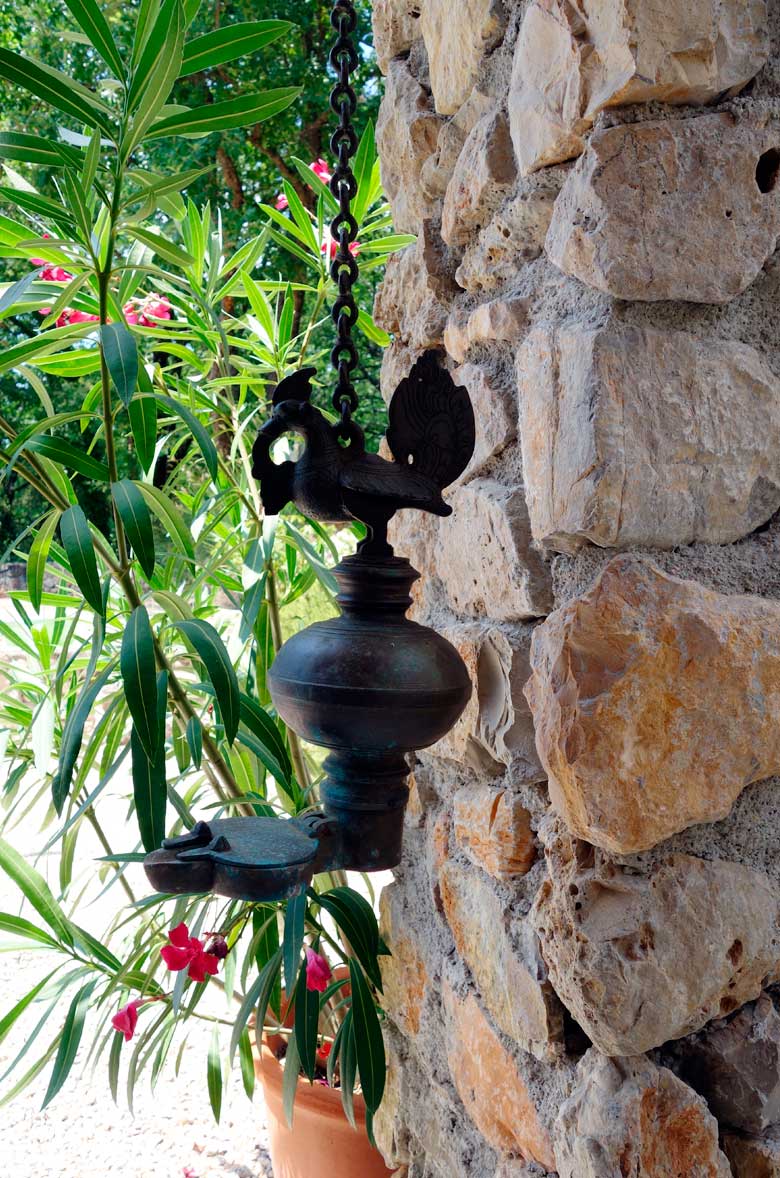 An old oil-lamp from India.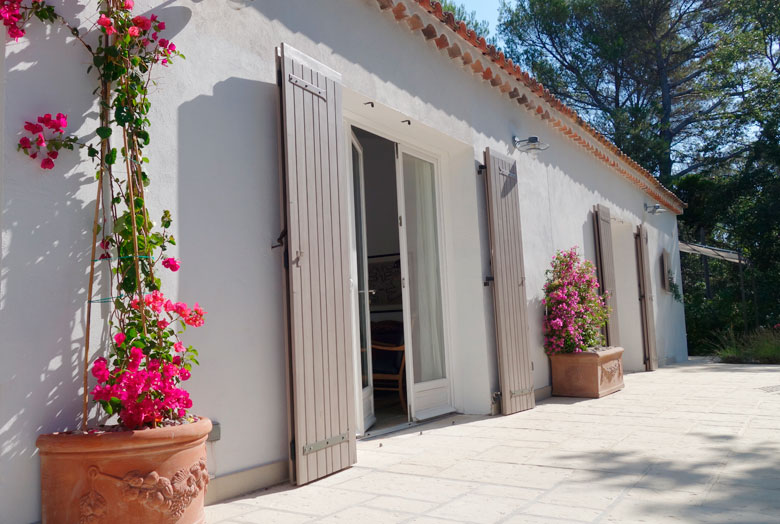 The exterior of the house is kept white with grey shutters.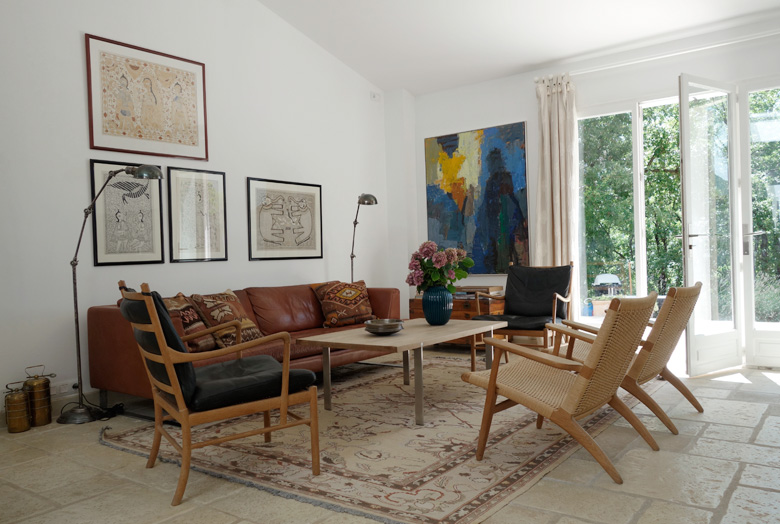 The high ceiling gives the room spaciousness. The sofa is designed by Kim Nordentoft, the lamps are from Pin d'Pice in Cannes and the wicker chairs are CH25 by Hans Wegner.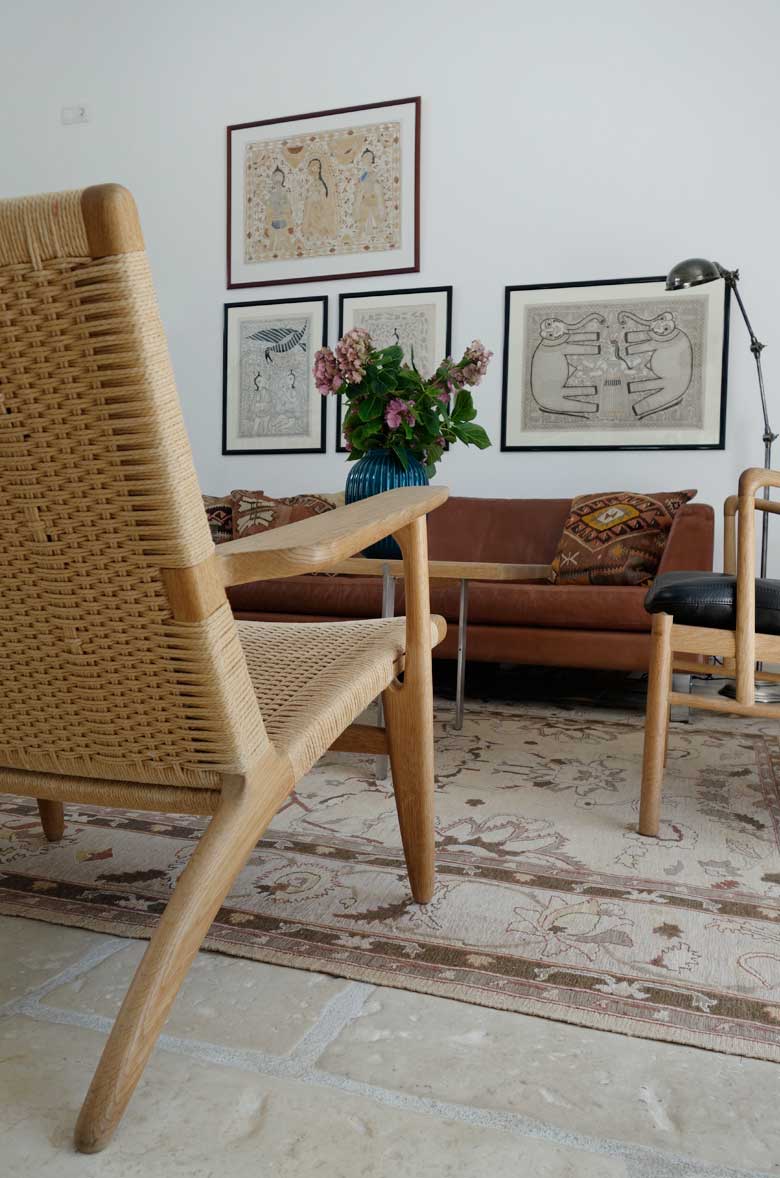 The chair's light-colored wood is beautiful against the raw floor tiles.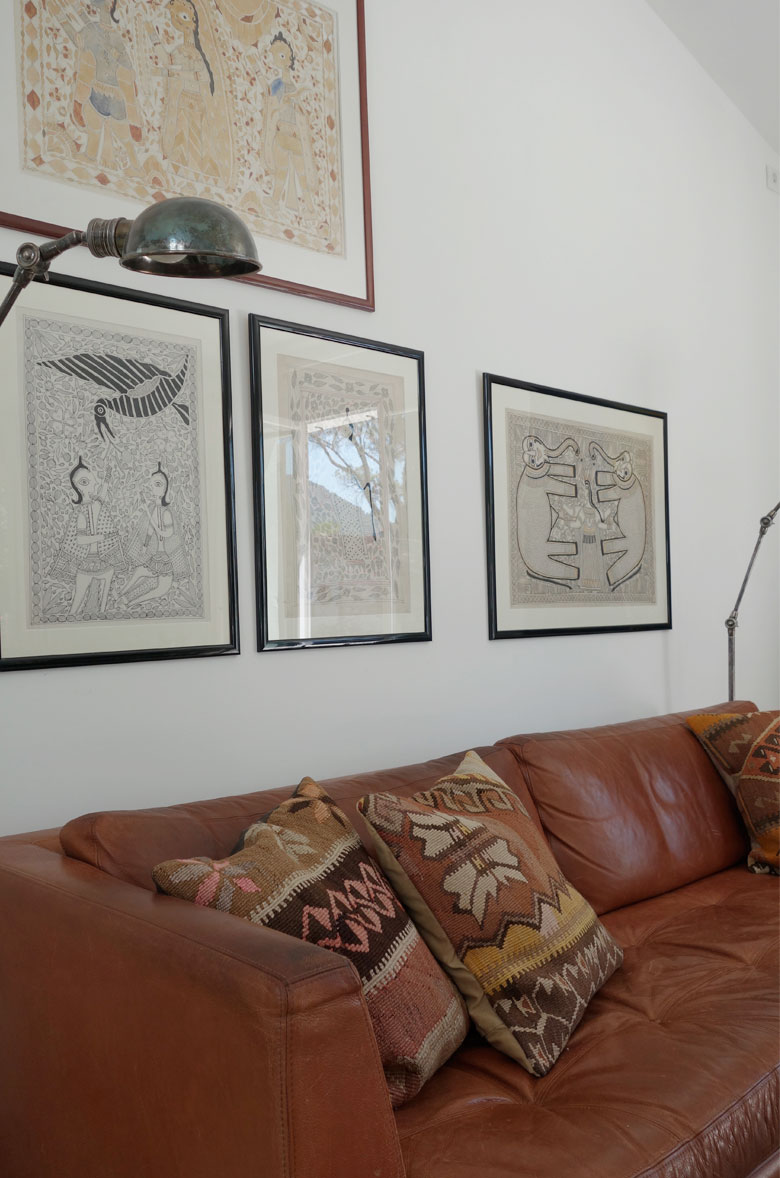 Above the sofa hang classic Indian Madhubani paintings.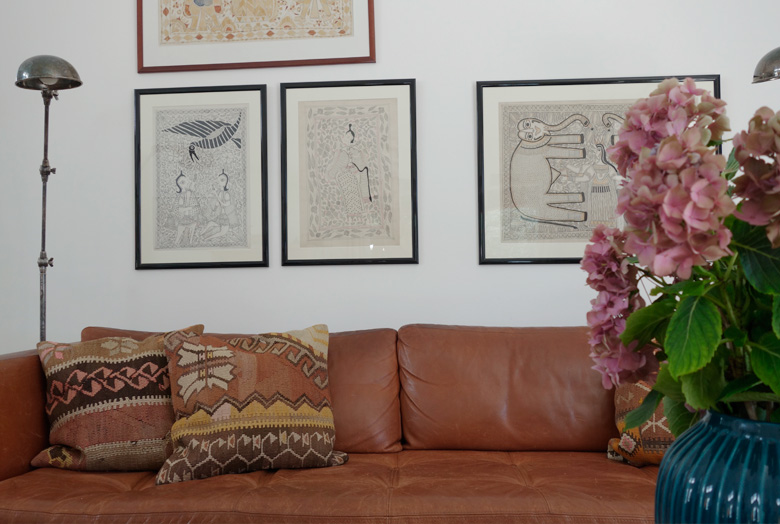 The brown sofa has only become more beautiful with age.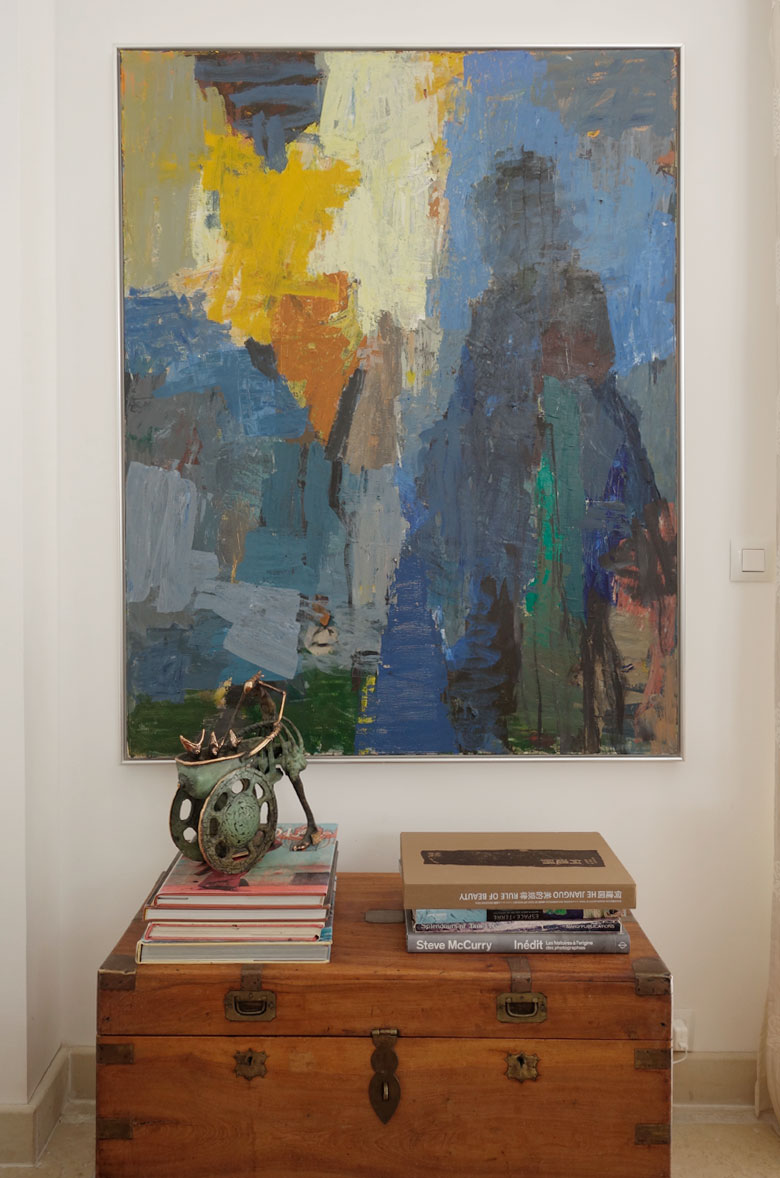 Painting by the artist Odd Moe.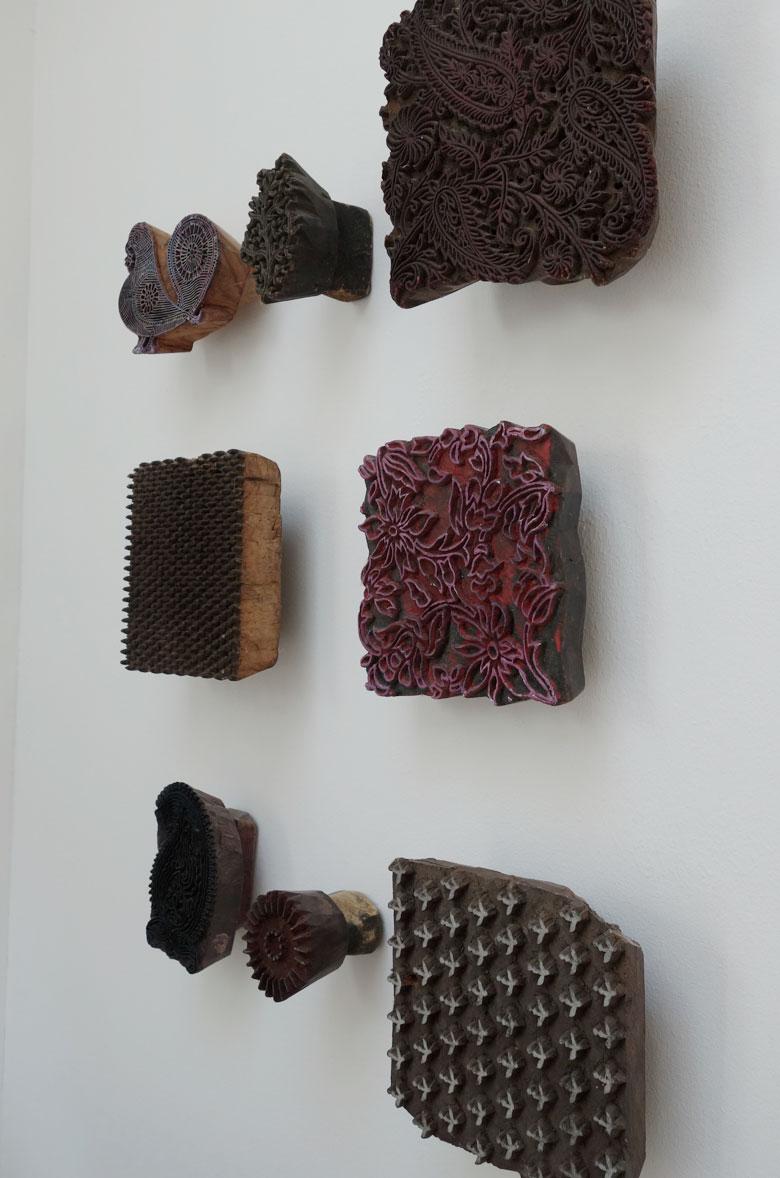 Old Indian wooden printing blocks are displayed beautifully on the white wall.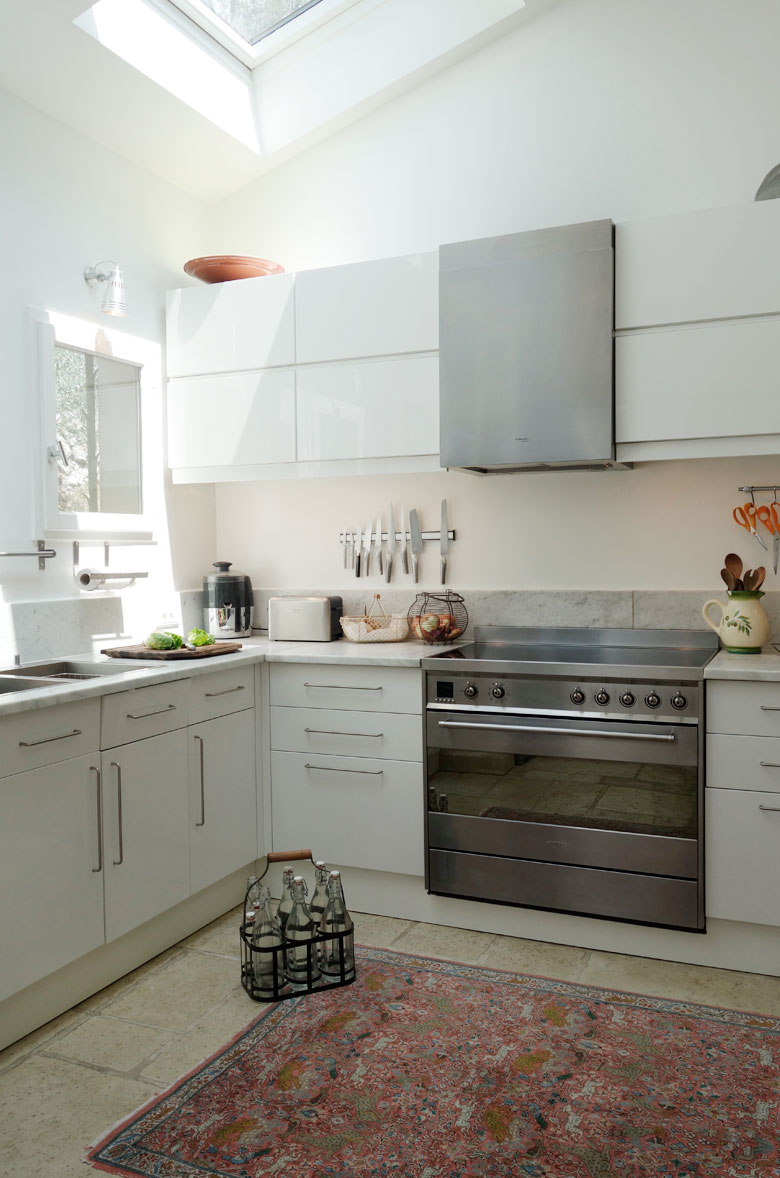 The kitchen is bright and simple, kept in white with steel accents and a marble countertop.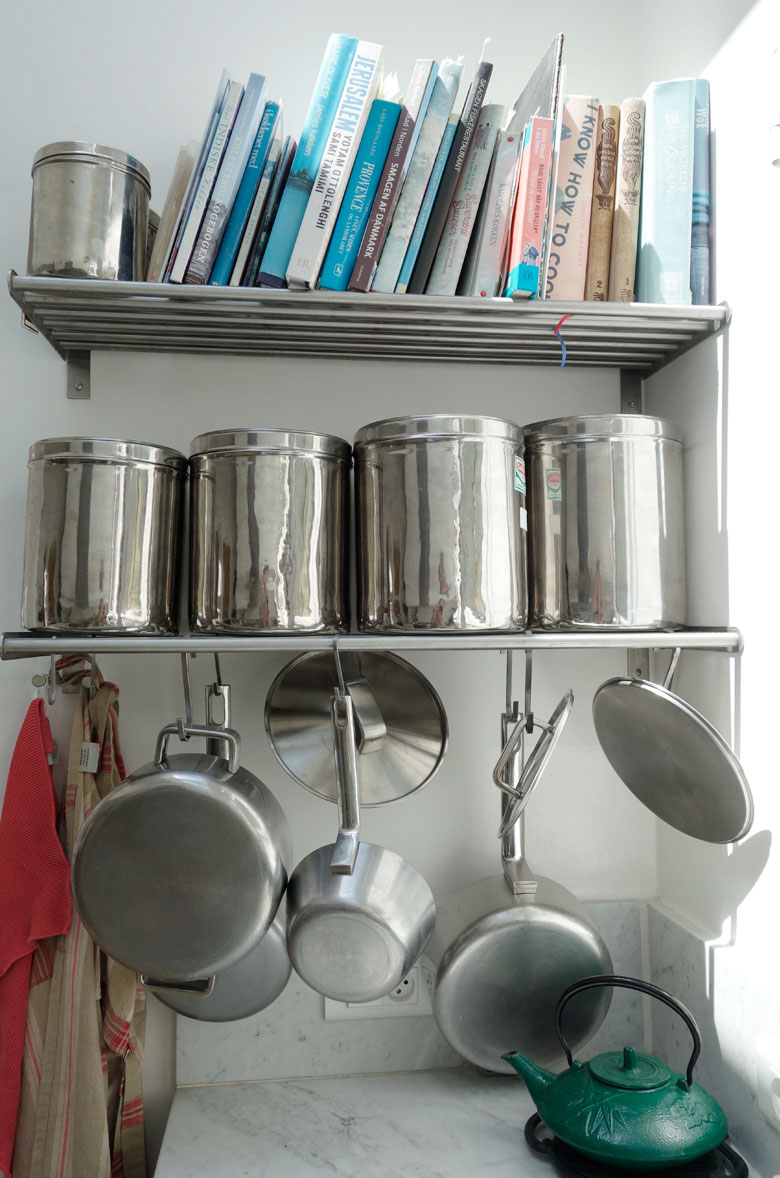 Steel shelves with Indian steel containers and pots.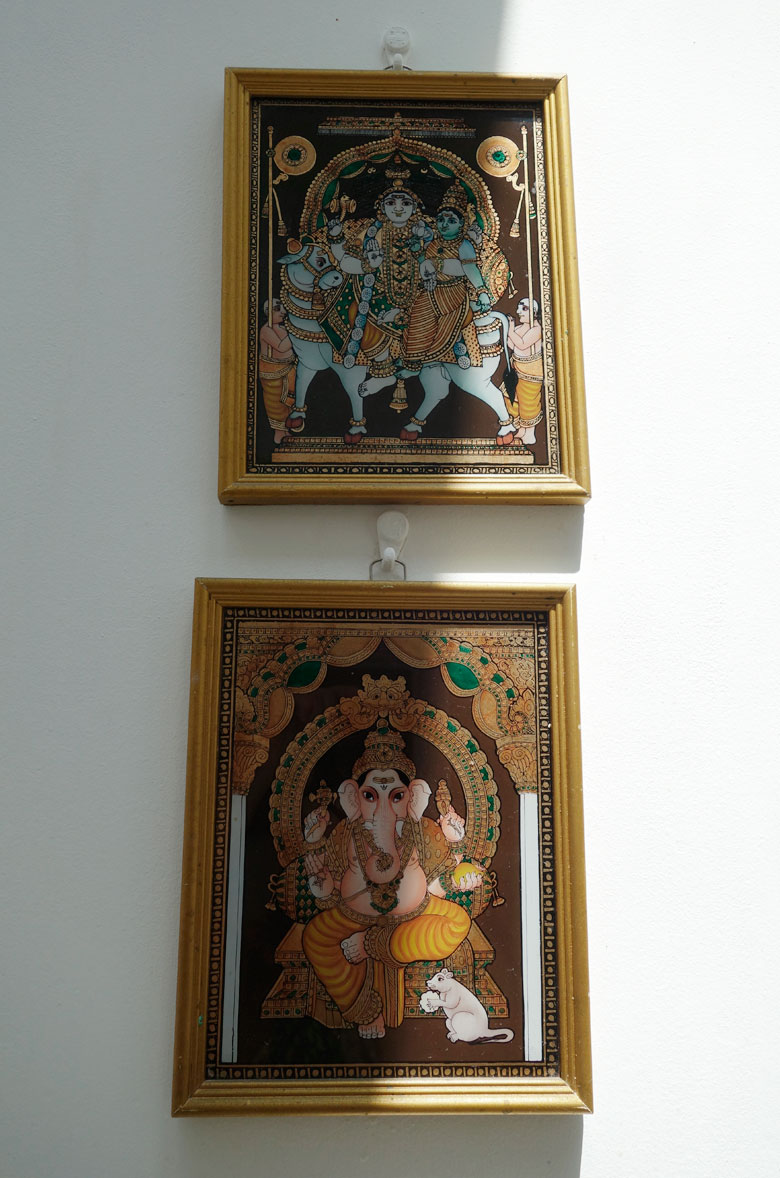 Pictures of Hindu gods to bring good karma.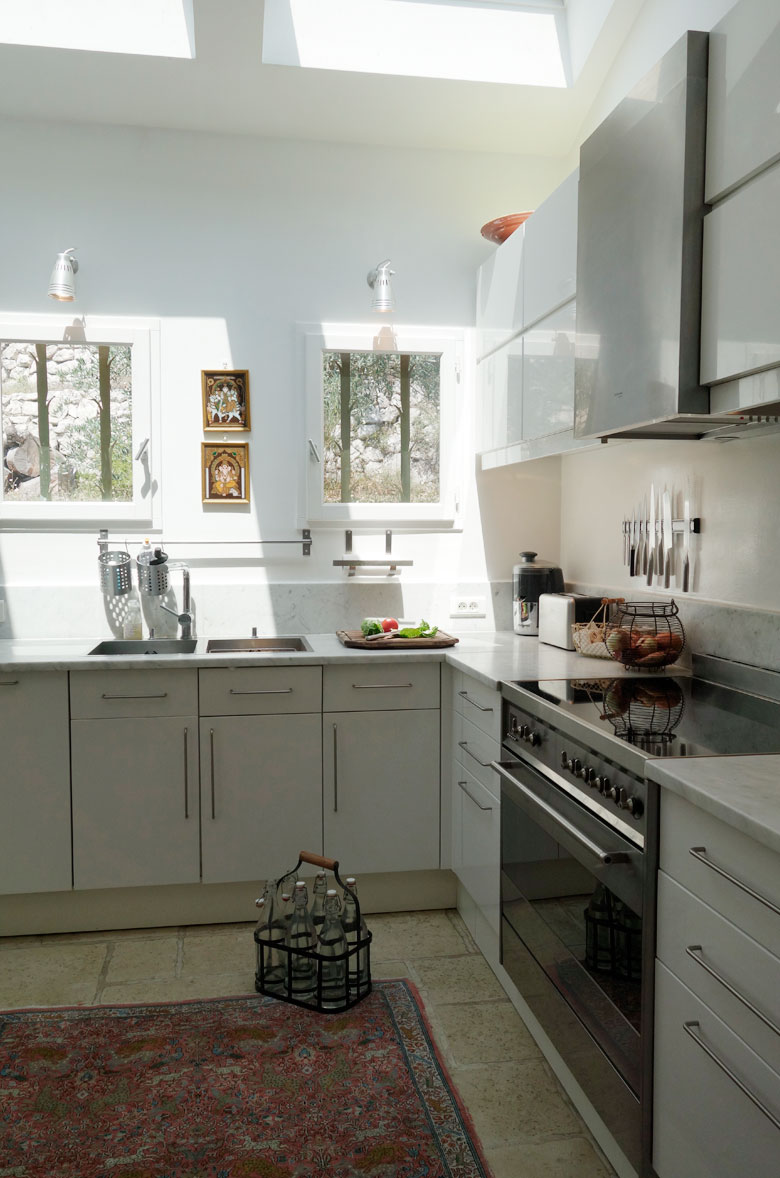 The ceiling windows make the room bright and spacious.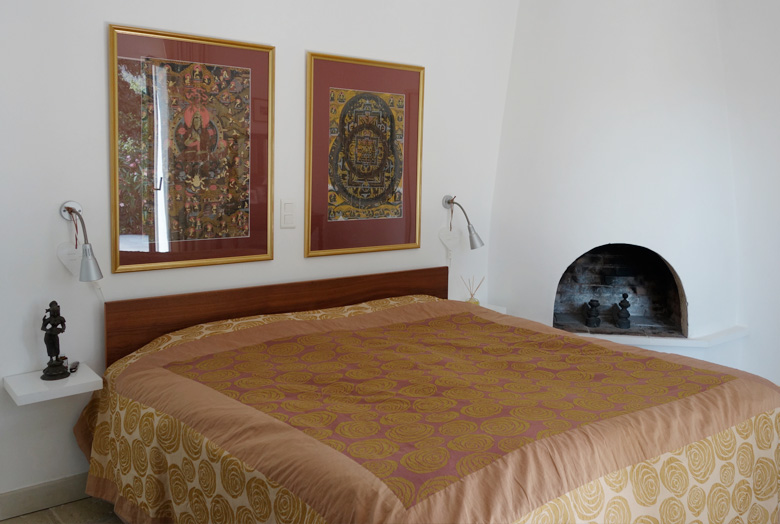 Old Indian Thangka paintings displayed beautifully in the master bedroom.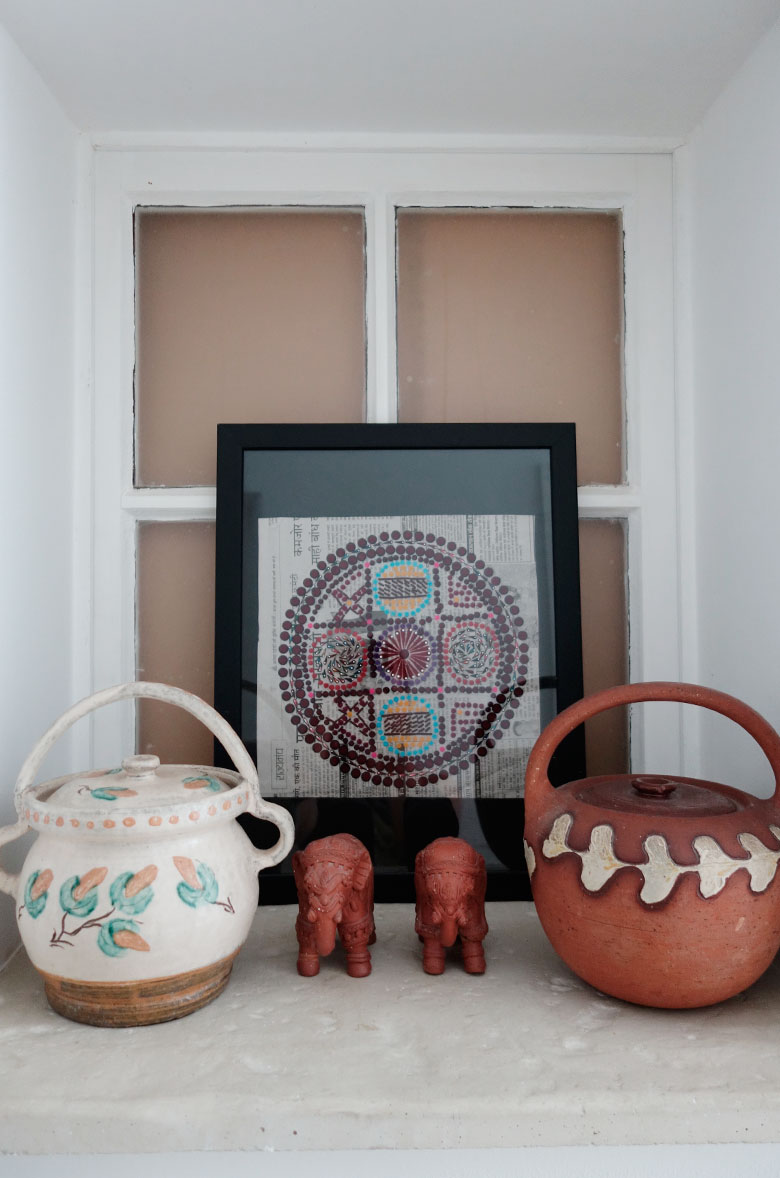 One of Pia's experimental artworks made of Indian Bindi's.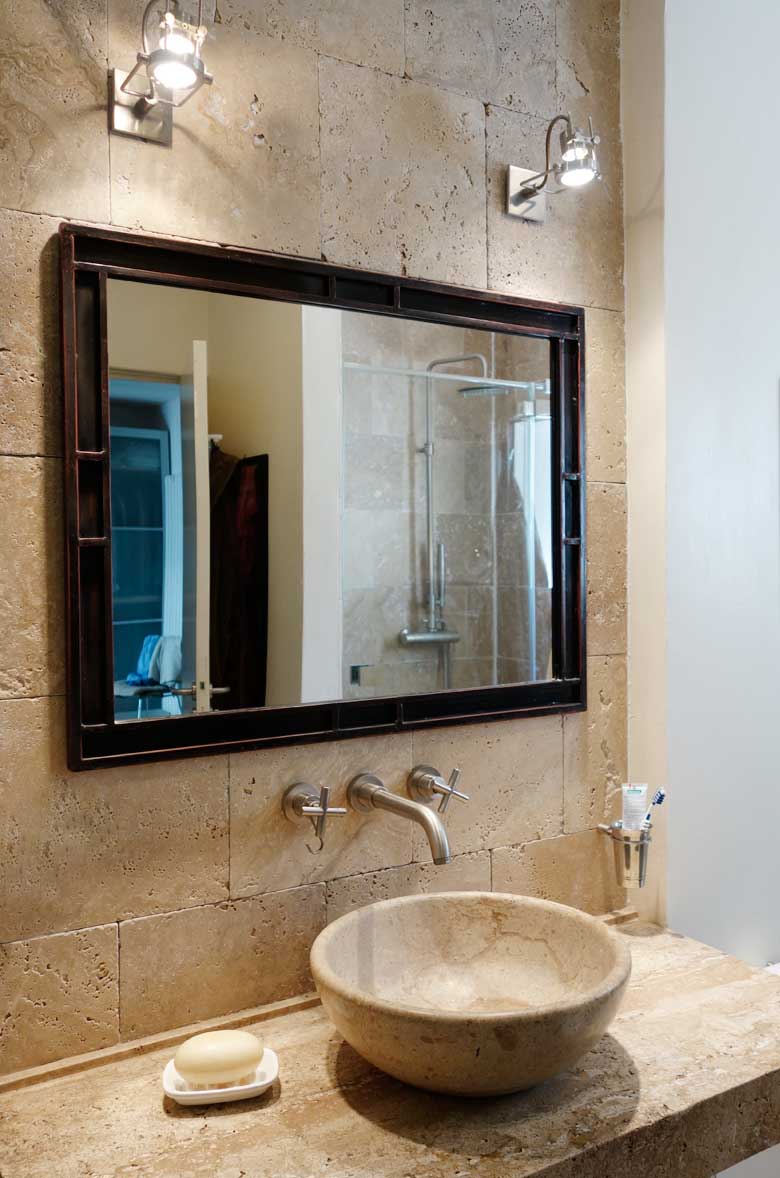 Jan is a great handyman and has even made the bathroom himself.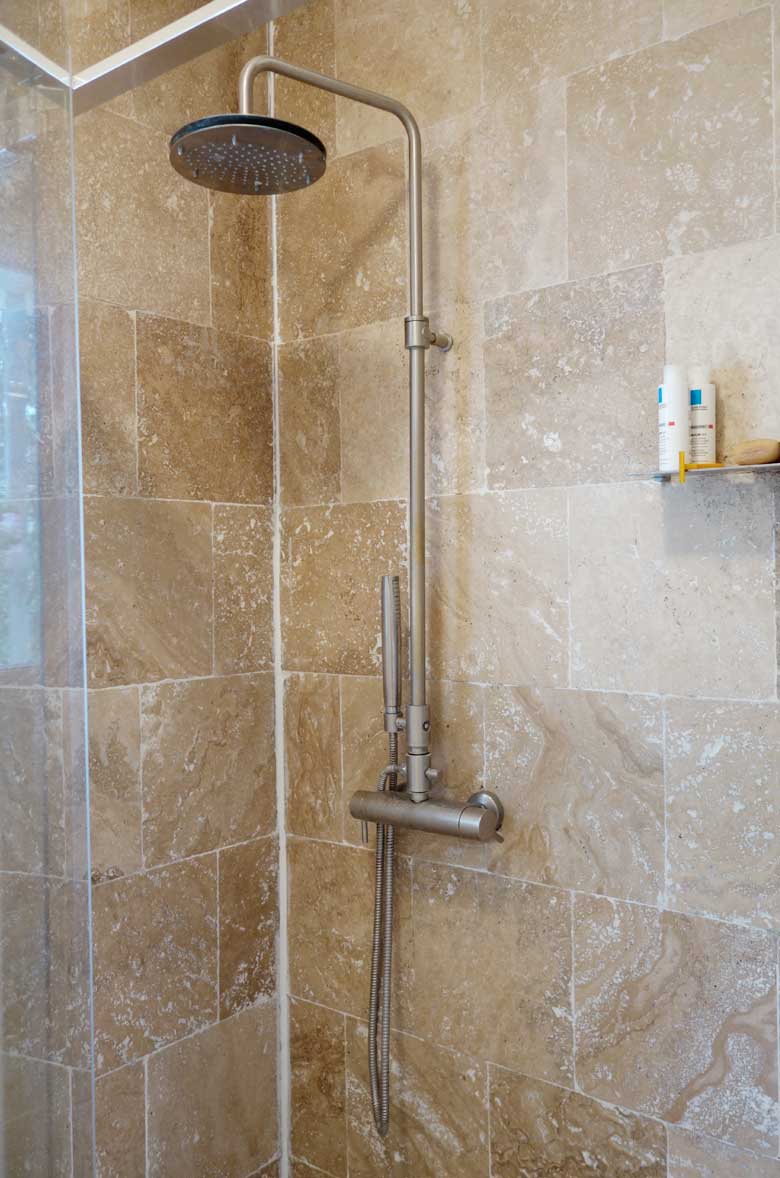 They chose classic Travertin tiles for the bathroom.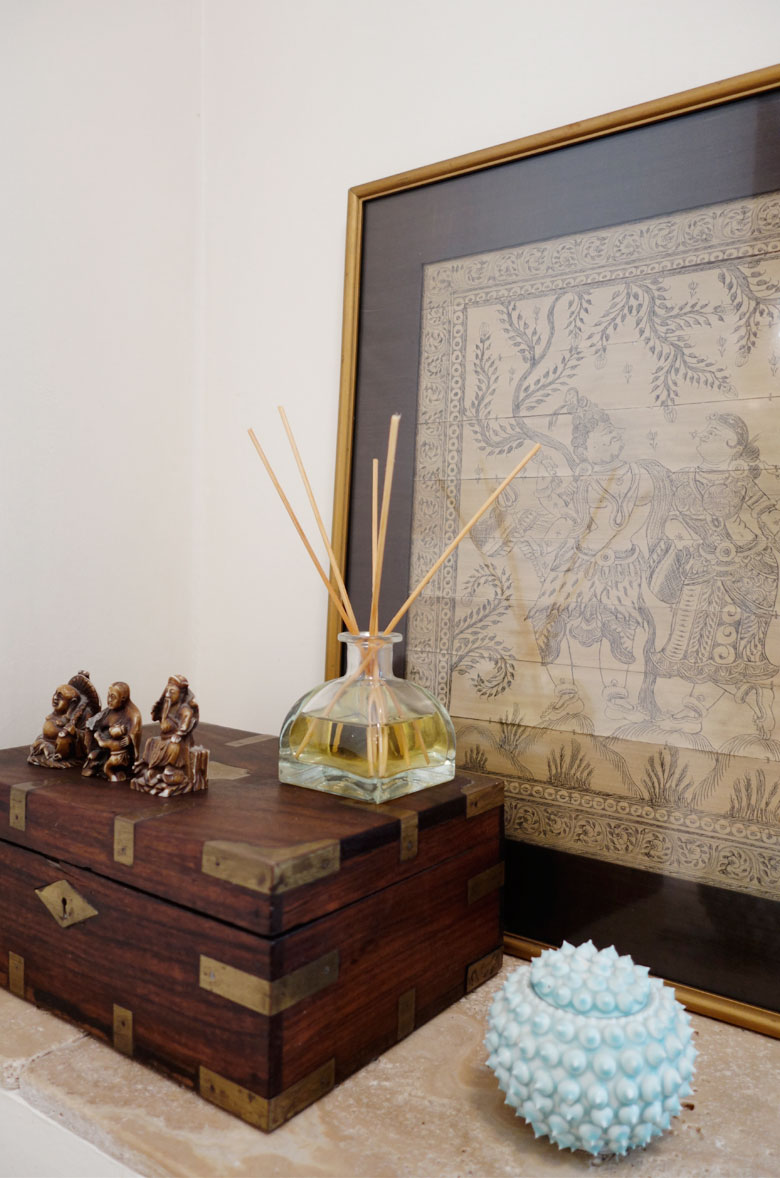 The Indian shrine, Thai picture and small porcelain jar make a nice stilleben.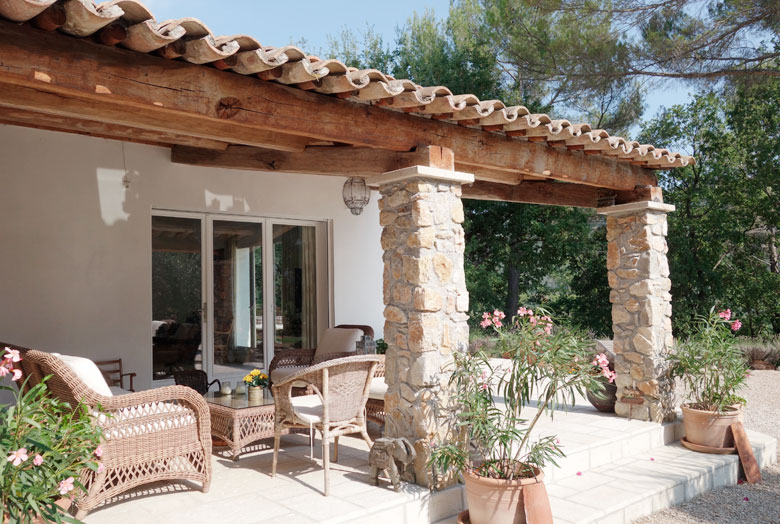 The huge terrace is the heart of the house. This is where most hours are spent with family and friends.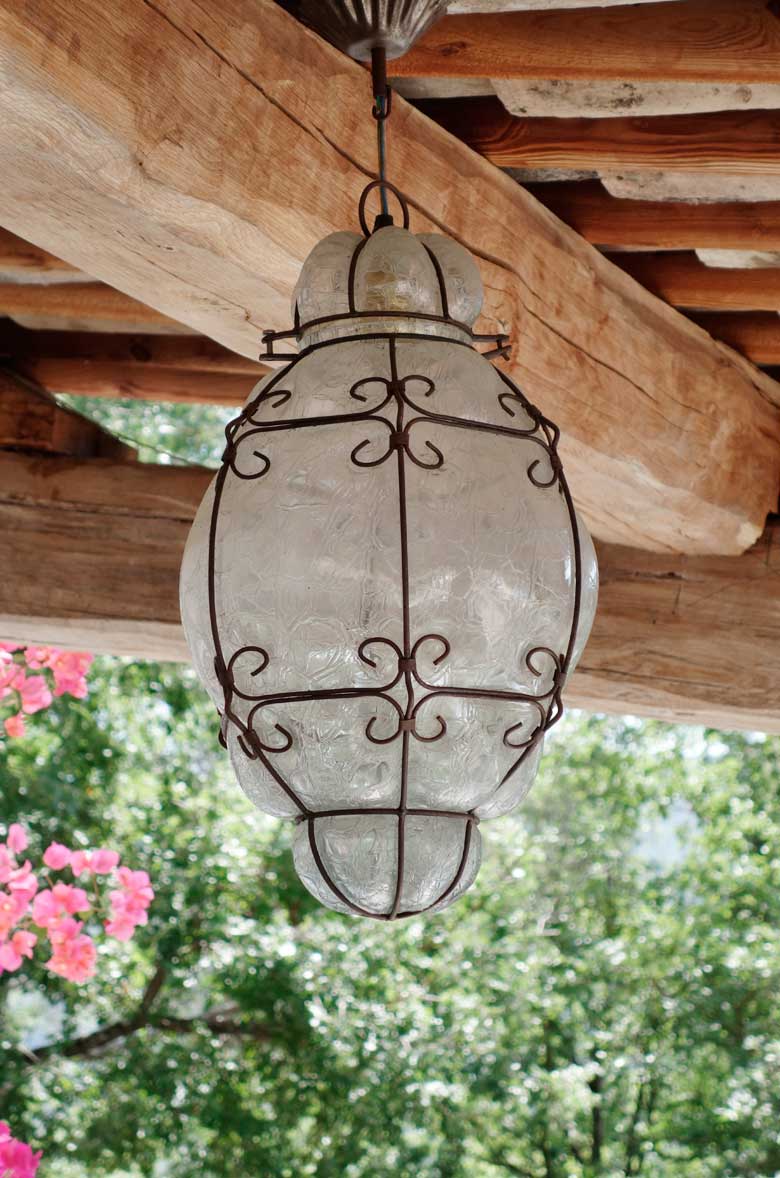 Vintage lamp bought in France.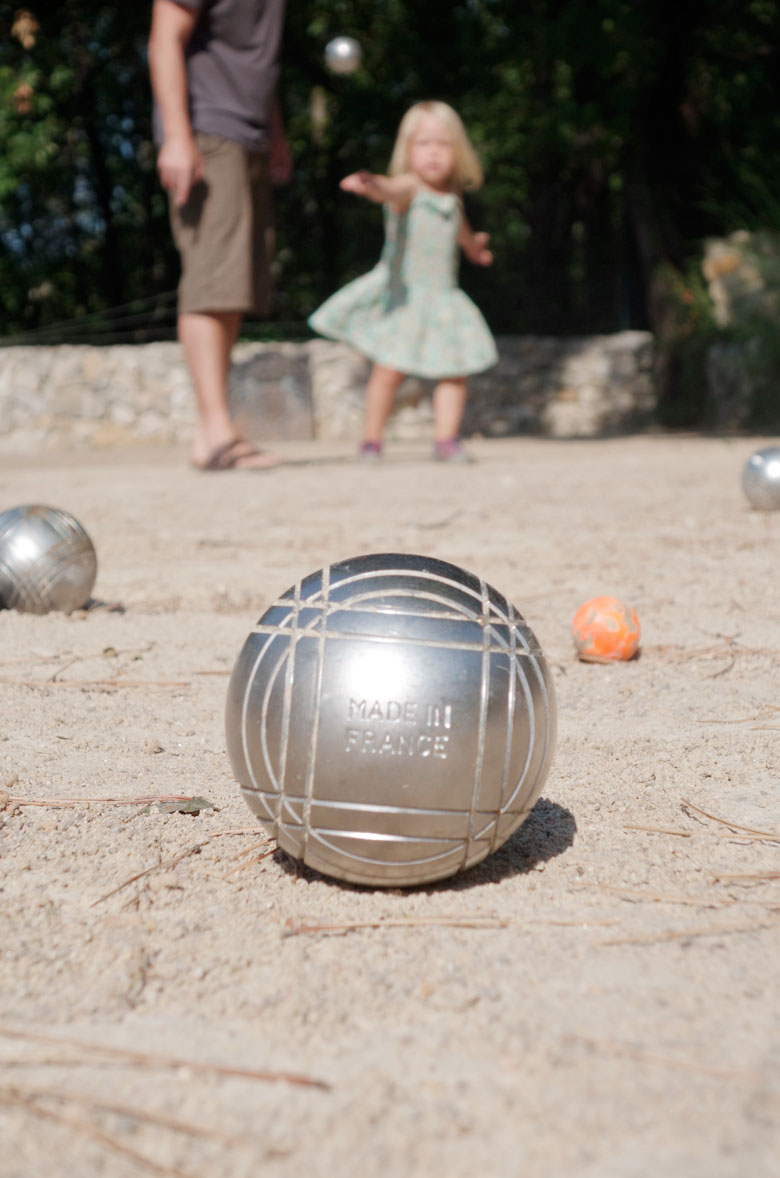 The petanque field is frequently used when family and friends are visiting.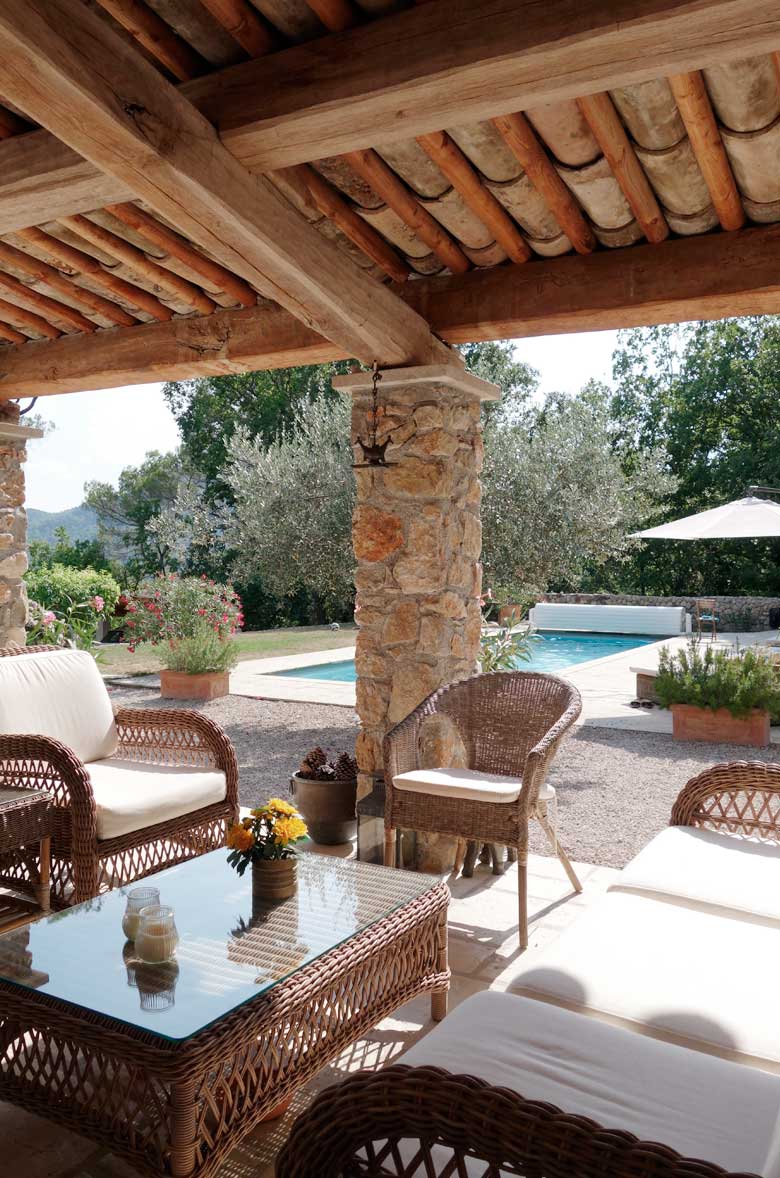 From the terrace you have a stunning view of the swimmingpool and the mountains.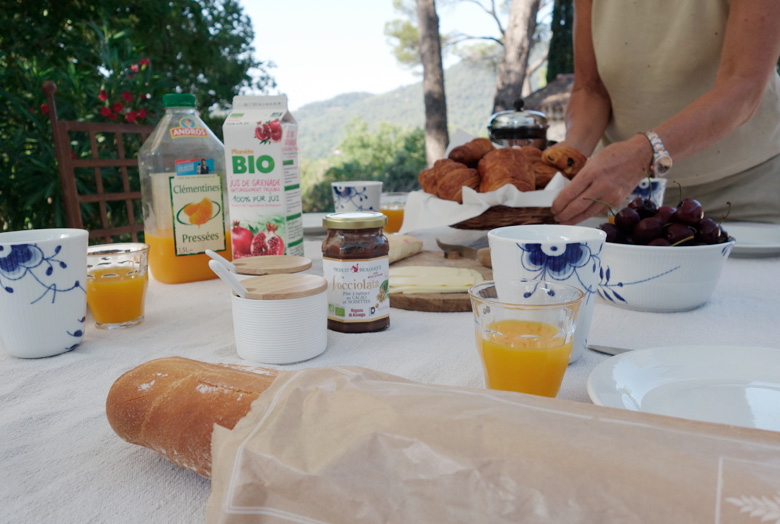 Pia is a fantastic hostess and she believes that one must make an effort with everything you do.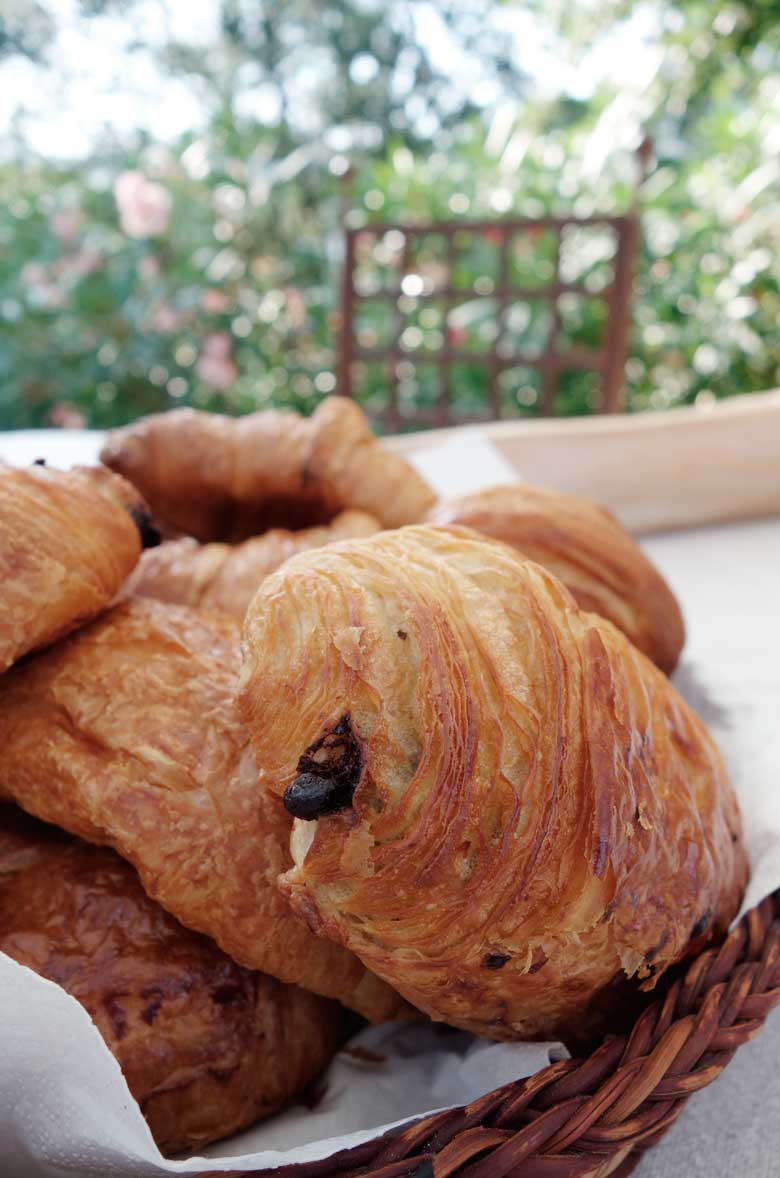 A must when in France – Pain au chocolat.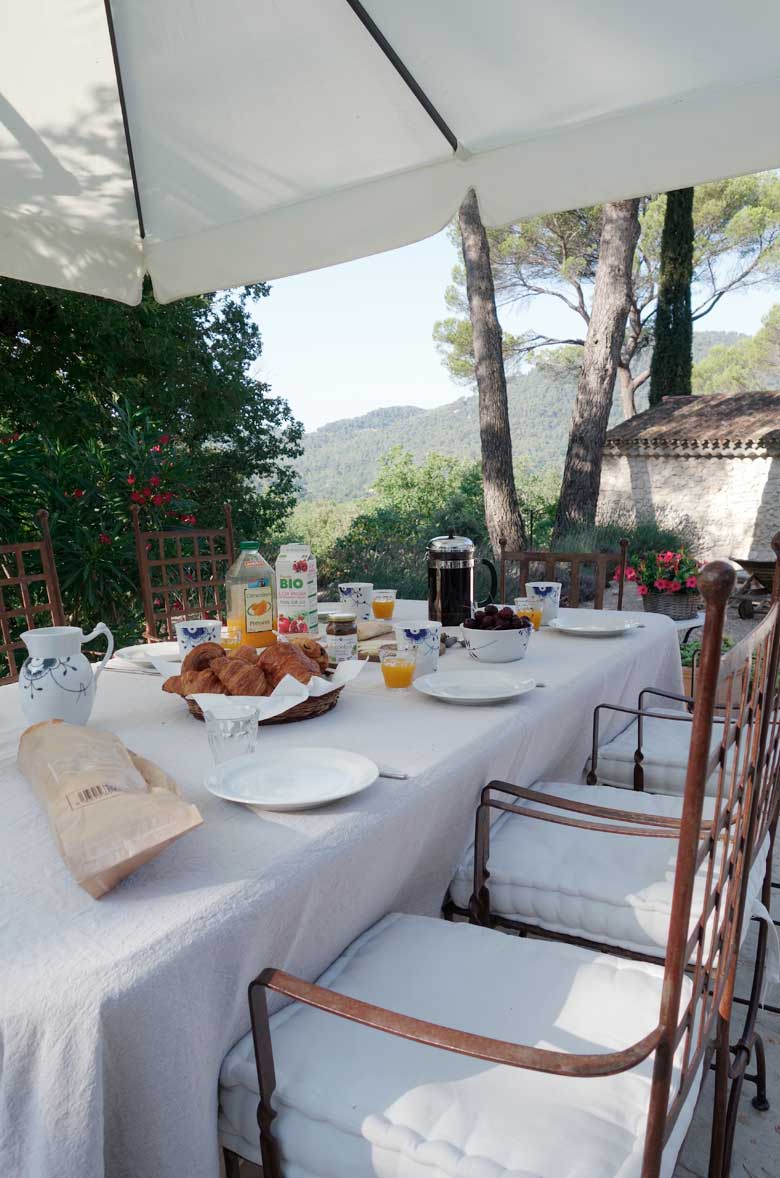 The most picturesque breakfast setting one can get.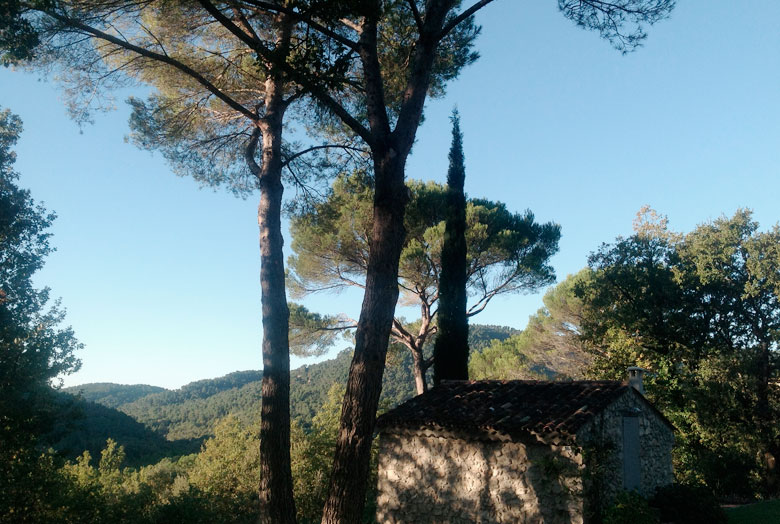 The epitome of the South of France – majestic "Pin Parasol" trees.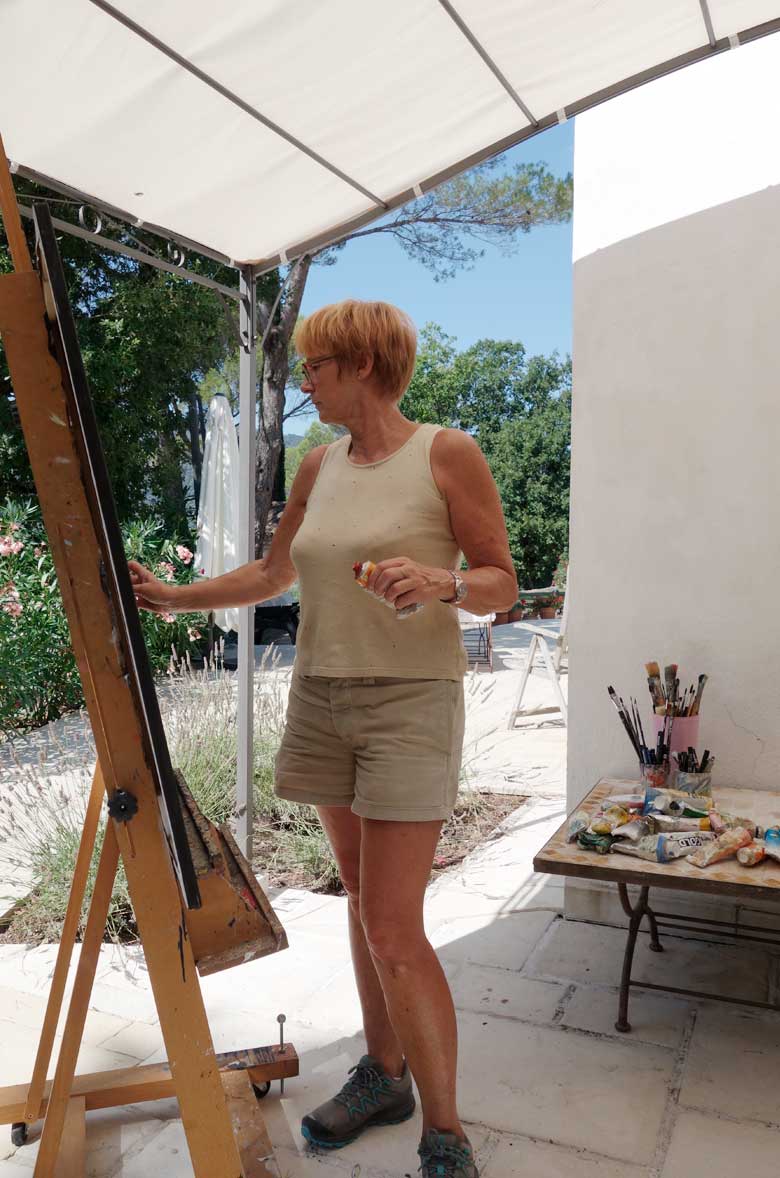 Pia loves to paint outside and is very inspired by the nature around her.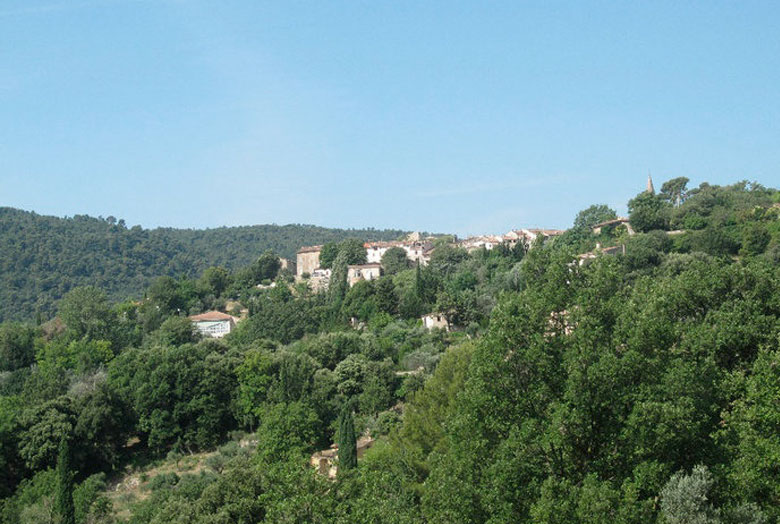 You can see the nearest French mountain town from their home.